Apple fans have shown their dedication to the brand once again, with some colours of the watch selling out within minutes of pre-orders opening.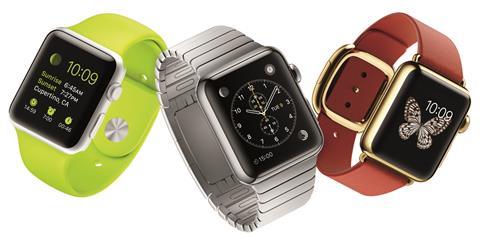 Customers have been able to pre-order the highly anticipated Apple Watch ahead of its release date on April 24. But the tech giant has experienced high demand from fans and a number of styles have already sold out.
The Financial Times reported that the top-of-the-range gold watch sold out in the US and China less than an hour after the retailer began taking orders.
With a starting price point of £299, the Apple Watch comes in three varieties: Sport, standard Apple Watch and its luxury Edition, which starts at £13,000.
A number of designs are now unavailable until as late as August after they sold out today.
Unlike previous Apple launches, customers were encouraged not to queue outside stores, with fans needing an appointment to see the watch in-store ahead of its launch date.
In a leaked memo this week, Apple's retail boss Angela Ahrendts said: "The days of waiting in line and crossing fingers for a product are over for our customers."
The move marks a radical departure for Apple, which has built a reputation for creating hype for its product launches by encouraging customers to queue for days in order to be the first to get their hands on its devices.
In a memo headlined 'get in line online', Ahrendts said: "The Apple Store app and our online store make it much easier to purchase Apple Watch and the new MacBook. Customers will know exactly when and where their product arrives."
The watch is also being sold in a specially built pop-up in Selfridges, but Dixons Carphone is missing out because Apple has chosen not to stock the smartwatch with the retailer.