PAID FOR POST
The Hermes Supply Chain Blog on Retail Week
Hermes UK chief executive reveals plans for a new website and app powered by big data that will enrich the customer experience.
Those of us working within retail or home delivery will be all too aware of the fast-paced nature of the industry.
As chief executive of Hermes UK, it is important that I keep up to date with the latest industry developments and I am keen to proclaim our latest triumphs and how we have achieved them.
So earlier this week I was happy to reveal that Hermes enjoyed its busiest peak season to date, experiencing year-on-year growth of 12%.
Record customer satisfaction score
Following substantial investment in infrastructure and IT, Hermes has one of the largest peak capacity uplift capabilities in the industry, and customer satisfaction reached its highest ever score for the year.
While it is rewarding to look back at recent successes, it's more important to look ahead to the future.
"To maximise the effectiveness of these new innovations we intend to unlock the power of big data"
I took to the stage at The Delivery Conference earlier this week to let retailers know what Hermes has in the pipeline for 2018 – including plans for a brand-new, easy-to-navigate website with enhanced functionality, and the new app that will help create a new and enriched customer experience.
To maximise the effectiveness of these new innovations we intend to unlock the power of big data.
Finally, I announced Hermes' mission to deliver a premium service at an affordable price.
I look forward to sharing more about these exciting developments over the coming months.
The event also provided me with the perfect opportunity to hear from some of the retail industry's key leaders.
I particularly enjoyed the presentations delivered by Sir Ian Cheshire, chairman of Debenhams, Nick Wheeler, founder and chairman of Charles Tyrwhitt, and Dino Rocos, operations director at John Lewis – all valued customers of Hermes.
Next generation mobile and personalisation
Sir Ian spoke passionately about the changing world of ecommerce with a particular focus on next generation mobile and personalisation.
He explained that a key challenge for retailers in the year ahead would be prioritising areas of investment.
Wheeler shared his career journey, business challenges and lessons learnt, while Rocos provided valuable insight into how John Lewis was addressing the challenge of changing customer expectations, online growth and commoditised product, which made fascinating content for retailers and carriers alike.
Despite challenging market conditions, it is clear that the retail and home delivery sectors are keen to make great strides during 2018.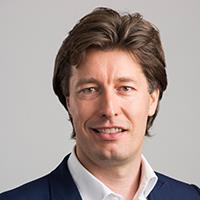 Martijn de Lange is the chief executive of Hermes UK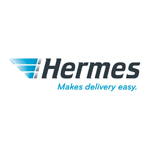 Hermes' vision is to be the carrier of choice for every end customer in the UK. The company currently delivers parcels on behalf of 80% of the country's top retailers and etailers.