More than half of UK shoppers would rather buy online than go into a store, according to Retail Week's new report Dynamic Supply Chains.
More than half (53%) of consumers say they are still more likely to shop online even though non-essential shops have reopened, versus 32% who are more likely to return to shopping in stores.
Shoppers aged 18-24 are even more in favour of online, at 70%, and among the 65-plus age group, 44% opt for internet shopping, versus 33% for stores.
Retail Week, in partnership with Manhattan Associates, surveyed 1,000 UK consumers to gauge how their spending and sentiment has changed because of coronavirus, and the key factors that will influence how and where they spend their money in future.
Combining this exclusive consumer research with retailer case studies, this report is the go-to resource for retailers to understand what consumers want and the steps they must take right now across people, processes and technology to deliver a first-class customer experience.
The consumer after Covid-19
Significantly, only 8% of shoppers would go to a store for the social experience and enjoyment of shopping now that lockdown has eased.
This shift has major implications for the retailers that during recent years have invested heavily in the experiential side of physical retail in a bid to keep footfall from declining.
While social distancing restrictions remain in place and customers are prevented from trying on clothes, store shopping is set to remain less appealing.
In the report, McKinsey partner Anita Balchandani, who leads the consultancy's fashion and luxury practice, tells Retail Week the "positive experience gap" enjoyed by fashion stores versus online has been closed by the pandemic, adding that "the shift to digital and people getting more comfortable shopping online is something that will sustain".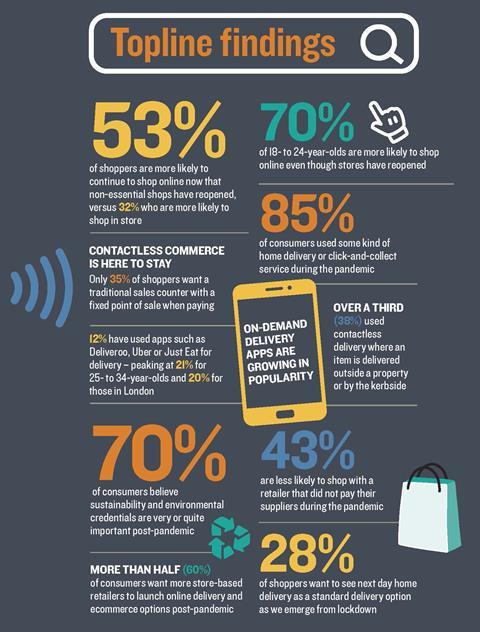 Faced with these challenges, retailers with store portfolios will need to find new ways to build brand loyalty and deliver an outstanding customer experience.
Supply chain strategies must evolve in kind to adjust to new ways of shopping and new expectations of the customer experience.
Following a period when measuring supply and demand has become extremely difficult, Manhattan Associates UK managing director Craig Summers says supply chain networks will need redesigning based on segmentation to fit a more flexible structure that can quickly adapt.
"It's time for retailers to assess the role that each distribution centre and store plays in their business," he says, adding that trends include converting traditional stores into dark or partially dark stores and establishing market-based micro-fulfilment centres.
As we move into the recovery phase of 2020, retailers should look beyond the immediate challenges and see the pandemic as an opportunity to rethink their supply chain strategy for the long term. Find out more here.
Want to know more?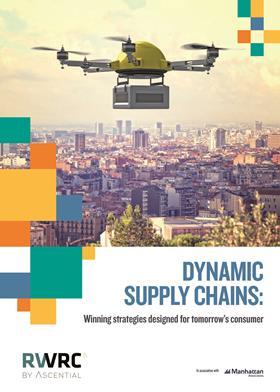 Access your free copy of the report to find out how to adapt your supply chain strategies for this new breed of post-pandemic shopper.
Download the report today to better understand:
Key factors influencing consumer spending and customer experience in a post-pandemic world
The role of data-driven insight in readying retail for a post-Covid future
How to navigate your supply chain through recovery and beyond

Manhattan Associates is a technology leader in supply chain and omnichannel commerce.