We surveyed 1,000 consumers to find out what shoppers love and hate about retailers and brands, for our new report The CX Factor.
Expensive and slow delivery are the biggest causes of basked abandonment online, while consumers rate an easy checkout process higher than anything else when it comes to website user experience.
This is according to exclusive Retail Week shopper research that features exclusively in our new report The CX Factor: 1,000 consumers on what turns them on (and off) your brand.
By far and away the biggest turn-off for consumers is expensive delivery, with 78% of shoppers citing this among their top three bugbears when shopping online.
Slow delivery came second with 52% and having to pay for returns third with 49%.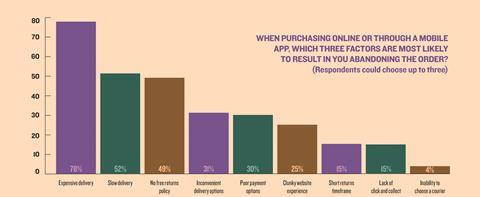 Whatever the priorities of shoppers, retailers need to be transparent early on in the online shopping journey around the fulfilment proposition, making it clear to consumers what the fees are and why they are being charged more for one service over another, our report finds.
When it comes to the final mile, the biggest gripe among consumers is so-called missed deliveries when they were actually at home, with 55% of respondents listing this in their top three biggest annoyances about delivery. Late deliveries (40%) and leaving parcels in the incorrect place (36%) were the next biggest grievances.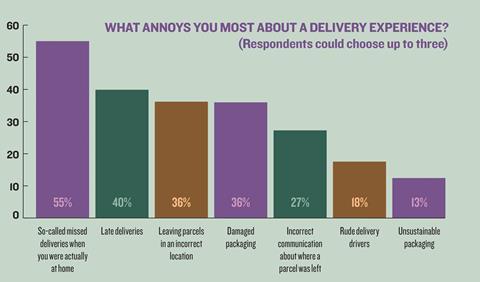 At the other end of the scale, alongside a simple checkout process, shoppers also rate payments security and detailed product descriptions highly when it comes to who to shop with online.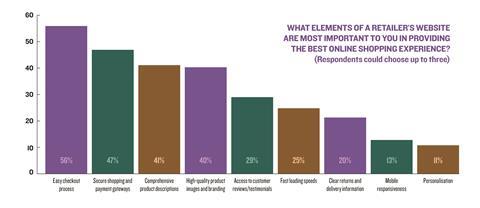 The report, which also explores what turns shoppers on and off when it comes to stores, finds that any tools that make the online process simple, secure and visually appealing must be near the top of retailers' investment priorities.
Despite the complaints, the pandemic trend of consumers shopping more online shows no sign of abating even though stores have reopened, with a large proportion of shoppers (44%) saying they expect to shop just as much as they did during lockdowns when shops were closed.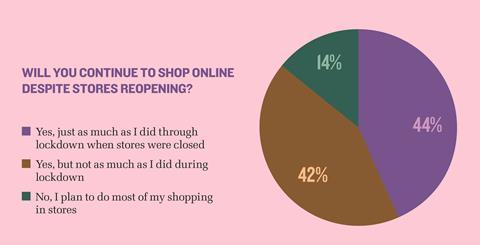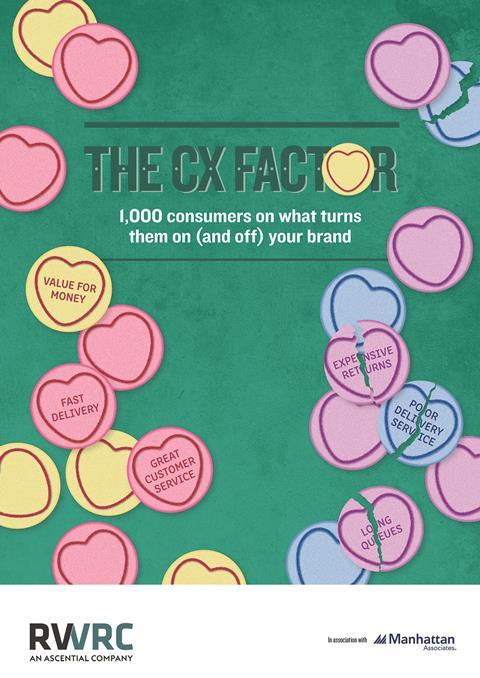 To learn more about what consumers love and hate about retailers, across all channels, download your free copy of The CX Factor today
Packed full of exclusive consumer data, you will discover
What makes consumers fall in love with brands, and what turns them off altogether
How retailers are investing in CX today and where they need to place their bets for tomorrow
Which retailers are leading the pack when it comes to value for money, stores, website UX and delivery, and why
Whether the ethically minded consumer really exists
The Covid consumer trends that are here to stay

Manhattan Associates is a technology leader in supply chain and omnichannel commerce.
View full Profile