PAID FOR POST
The Hermes Supply Chain Blog on Retail Week
In the build-up to Sunday's World Cup final, Hermes looks at how home grown sporting success can be mirrored in supply chain management.
We have now reached the business end of the FIFA World Cup and all eyes will focus on The Estádio do Maracanã in Rio on Sunday night to see who will triumph on sport's most prestigious international stage. Football, of course, constantly thrills audiences across the world, but the World Cup is extra special. Held once every four years, it brings the international community together, which is seldom replicated in other famous sporting events.
In terms of England's lacklustre performances, the post mortem is well underway, largely focusing around English clubs' preference to buy foreign imports rather than nurturing home-grown players. Last year, a State of the Game study revealed that English footballers account for only 32% of all minutes played in the Premier League. At this World Cup the German team has out-performed England once again – much to the delight of our Hermes colleagues in Germany who can't wait for Sunday's Final. This isn't surprising when you consider German players make up 50% of all minutes played in the Bundesliga, a competition sponsored by Hermes! It is plain to see that if you have a greater pool of players to choose from, the team will perform better.
I thought it would be interesting to see if English clubs' preference to shop in foreign markets was also replicated by our online shoppers, referencing Hermes' latest International Online Shopping Survey. Funnily enough, our research revealed that UK shoppers are more likely to make purchases from online overseas retailers compared to our German counterparts. Of the people quizzed, 9% of Brits said they bought products online from foreign retailers "often", with a further 34% stating that they do "sometimes". Meanwhile, German shoppers followed the example of their football clubs and preferred to invest in products from their own country. Only 2% of respondents said they buy from an online overseas retailer "often", with a further 23% claiming they do "sometimes" – but why is this?
The survey found that there were strong differences in consumer attitudes across the countries with regard to security, payment, marketing and communication that impacted their online buying habits and would prevent them purchasing from overseas. In a bid to break down the borders and provide customers with more control, convenience and confidence, Hermes recently launched its international delivery solution, allowing retailers seamless access to consumers in 20 European countries.
Taking on board the findings from our research, the solution also provides a simple and effective cross-border returns service. This is designed to overcome the reticence of international customers to buy from overseas websites due to concerns about returning unwanted items. Hermes' European fleet will conduct all transportation and our final mile options include access to our ParcelShops, which is the largest network across Europe with 36,000 outlets.
So just like the World Cup, the new cross-border service will bring the international community together – thankfully without a penalty shoot-out in sight!
Read more about the international delivery solution from Hermes here.
Mike Leyland, IT and change director, Hermes UK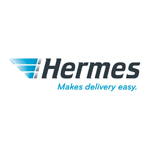 Hermes' vision is to be the carrier of choice for every end customer in the UK. The company currently delivers parcels on behalf of 80% of the country's top retailers and etailers.