Retail Week's Stores Week 2022, this year's edition of our annual event celebrating bricks and mortar, begins today. From Marks & Spencer, Liberty and Rapha to Benefit Cosmetics and Ikea's real-estate arm Ingka Centres, brands and retailers from across the industry will reveal how they are investing in their store strategies and what they see as the future of stores.
This event has taken place – watch the virtual summit on-demand here
Here is a taster of some of the ways our event speakers believe physical retail can be transformed to meet the needs of today's consumers.
1. Stores without experiential and digital elements will become redundant
Stores have to be convenient and effortless places for consumers to visit. According to Julian Beer, flagship general manager of iconic department store Liberty, this requires that retailers blur the line between the physical and digital shopping experience. As a result, Liberty has invested in everything from beacon technology – which tracks a user's movement around a shop and sends them notifications while in store to incentivise purchases – to interactive pop-ups complete with usable sewing machines. Beer believes retailers must design stores with CX at their core and will speak more about this at the May 12 Stores Week summit.
2. Stores as retail destinations and meeting places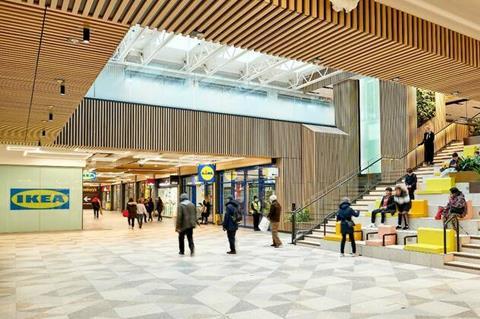 Ingka Centres, the real-estate arm of Ikea, opened its Livat Hammersmith shopping centre two months ago as a space designed for communities to "meet, eat, spend time and experience new things". Speaking ahead of her appearance at the May 11 virtual masterclass, Natalia Petalina, Livat meeting place manager, indicated that early footfall had been "good" with "people spending more time on site" than they would at a typical shopping centre or Ikea store. She believes retailers can no longer afford to rely on consumers using stores for transactional purchases and they must adapt to become meeting places for shoppers to socialise and meet with friends as a secondary purpose to their shopping trip.
3. Retailers should bet on new formats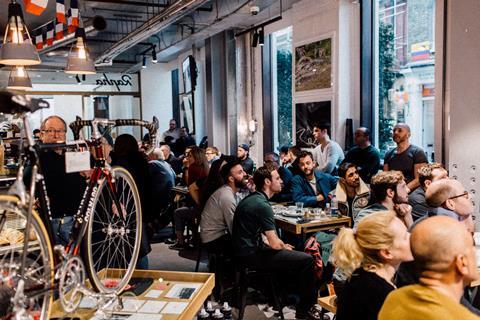 Retailers and brands have been trialling big and smaller box formats in their droves – from Poundland with its larger-store formats and Nisa with its relaunched small Local proposition to the aforementioned Ikea. It is a trend that Caroline Crosswell, chief retail and development officer at cycling brand Rapha, believes is here to stay. In 2021, Rapha reopened its flagship store, the London Clubhouse, complete with a bigger product range, on-site personal shopping service, upgraded fitting rooms and a cycling exhibition centre alongside its cafe. Crosswell will speak at the Stores Week summit about how she feels retailers should be innovating and investing in new store formats and flexible bases.
4. Tie-ups will be essential to get in front of consumers
Shop-in-shop partnerships are nothing new but, as retailer collaboration improves, we can expect to see greater store tie-ups, such as concessions, in a bid to reach more customers. This is a view shared by Mamas & Papas chief executive Mark Saunders, whose business has seen success in partnering with Next. Having originally entered into a concession partnership in 2018 at Next's store at Cribbs Causeway, Bristol, in 2021, the nursery retailer announced further openings including Next's store at Brent Cross shopping centre and Milton Keynes Central retail park, taking its total to five. At the Stores Week virtual masterclass, Saunders will share the rate of ROI from the tie-up and why physical retail remains an important part of the business' multichannel strategy.
5. Store-based fulfilment will be the norm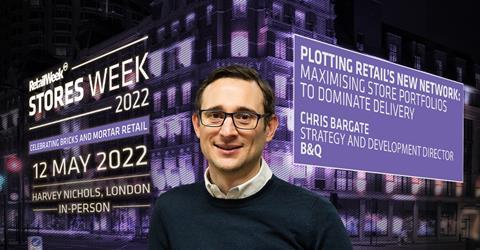 It is not just Petalina and Crosswell that believe stores must become multi-purpose. B&Q strategy and development director Chris Bargate is among the retail leaders who see the opportunity in stores as fulfilment centres. Following a trend that was cemented during the pandemic when many retailers had to adapt their stores to cater to soaring online sales, businesses such as B&Q are using shops as part of their delivery networks. As of March 2021, 20% (60) of B&Q's stores were being used for store picking. The retailer has also been testing same-day delivery and click-and-collect lockers. Bargate will speak at the Stores Week summit about B&Q's new online marketplace and plans to cater to third-party returns in-store.