Sports Direct has tabled a £51.9m offer for Game Digital – and pledged to launch an immediate review of its operations should the deal go through.
The sportswear giant has made a bid of 30p in cash for each Game share, which values the retailer at £51.9m – a premium of 27.4% on yesterday's closing price of 23.5p
Sports Direct's mandatory offer came after it took its shareholding in the gaming specialist past 30%.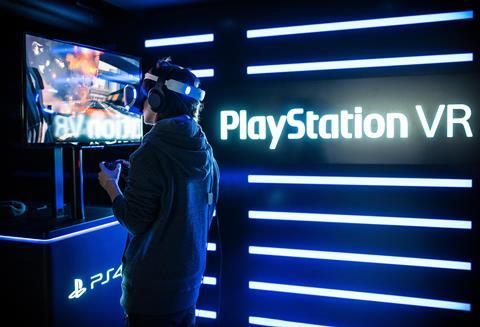 Under Takeover Code rules, shareholders are required to make a full takeover bid once they surpass that threshold.
Sports Direct warned that if the offer is accepted, it would immediately launch a review of the business, working alongside its current management team, "to ensure Game's long-term sustainability".
It said the review would include "the location, size and lease terms" of Game stores, as well as its headquarters, distribution centres and overall proposition.
Sports Direct cautioned that the review would pay "particular" attention to whether existing Game stores can be consolidated within existing Sports Direct shops as concessions, which could see some stores repurposed or closed.
The review would take place for the first year after completion of the proposed deal.
Sports Direct has been an investor in Game since July 2017 and has worked with the business to install the Belong gaming arenas and Game concessions in a clutch of its larger stores.
Sports Direct also owns a 50% stake in the Belong intellectual property rights, which it acquired for £3.2m. As part of that deal, Sports Direct receives half of any Belong profits.
In a statement to the stock exchange, the Mike Ashley-owned business said: "Sports Direct does not believe that, as a standalone business, Game is able to weather the pressures that it is facing.
"Sports Direct believes that the offer, in providing Game with the wider benefit of Sports Direct's operating and other experience and increased support, will secure Game's future and allow it to navigate these pressures whilst contributing to Game's long-term sustainability by escalating the evolution of the Belong business and accelerating the next stage of Game's development."
Game said it would respond to the offer "in due course" and recommended that shareholders take no action.
An acquisition would add Game to Ashley's growing list of retail businesses.
The tycoon has already snapped up House of Fraser, Evans Cycles and Sofa.com as he broadens his influence on the high street.
Sports Direct also holds other stakes in businesses including French Connection, Findel and Goals Soccer Centres.
But its near-30% shareholding in Debenhams was wiped out after the chain collapsed and fell into the hands of its lenders.