PAID FOR POST
More voices from the retail industry
We all feel the pressure to cut carbon emissions, and we all know the risks if we don't, says Virgin Media O2's Adam Dancaster. Following the BRC asking the sector to achieve net zero emissions by 2040 through its Climate Action Roadmap, businesses are already making progress, but how much?
The BRC's roadmap lays out five pathways for UK retailers to reach this goal and right at the top of that list is putting greenhouse gas data at the core of business decisions.
But this can be difficult when there are plenty of other challenges for retailers to juggle. To overcome these obstacles and continue the path to net zero, retailers need to know they can depend on their sustainability data.
We recently partnered with Censuswide to survey over 1,200 UK workers to find out where they currently are when it comes to their environmental, social and governance (ESG) goals. We wanted to know if they are making carbon data-led decisions and how reliable this data currently is.
Here's what they told us.
Retail leads the way on positive ESG progress
Ninety-eight per cent of senior retail respondents are familiar with the concept of ESG, with 84% reporting they have implemented an ESG strategy already. Ninety per cent say they're motivated to accelerate ESG ambitions to make faster progress this year.
For a sector that is so strongly driven by responding to customer needs, it's little surprise these figures are the highest from our research – showing a sector that's taking its role in reducing carbon emissions seriously.
This may be down to the fact that customer expectations of ESG targets are rising too. Forty-three per cent say their customers have significant ESG demands and just 39% believe their ESG goals align perfectly with customer expectations.
It's clear that, for retailers, making progress on ESG isn't just about hitting sector targets. It's also about retaining the loyalty of your customers and matching the advancements of your peers to ensure you aren't falling behind.
That's not to say the tumultuous nature of 2023 hasn't left its mark on the sector's ESG ambitions.
Twenty-four per cent have had to deprioritise ESG initiatives due to financial constraints and just 11% say there's nothing negatively impacting their progress.
And there are other obstacles to overcome, including the struggle to attract and retain talent. In fact, the average staff turnover rate in the retail industry in Q1 2023 stood at over 50%, according to the BRC.
How can you ensure you're still making progress against your ESG goals during a difficult year? And where does data come into the equation?
Almost half of retailers lack reliable carbon footprint information
In order to fully understand your business's carbon emissions, you need to be able to see the full picture.
Many businesses now have a clear understanding of Scope 1 and 2 emissions (those emissions you control or are generated by your energy use), but Scope 3 emissions (those not produced directly by your company) can be trickier to track.
Forty-nine per cent of retail respondents lack reliable and clear information on the carbon footprint of the products and technologies their organisation uses.
There's a clear need for retailers to better equip themselves with the data and insight around their environmental impact.
That is why we offer customers a carbon calculator on some of our most popular business solutions to help you easily understand their carbon impact. Our carbon calculator is based on a model that has been verified by the Carbon Trust as conforming to the Greenhouse Gas Protocol Product Lifecycle Standard.*
More carbon transparency is needed from suppliers
Getting a true picture of your carbon footprint can be tricky to achieve when you're working with a network of suppliers, each with its own environmental impact.
Shouldn't they be able to provide you with this information themselves?
Ninety-one per cent of respondents expect some level of transparency from their suppliers regarding their own carbon impact. We're seeing retailers become less tolerant of suppliers who aren't able to match their commitment to sustainability.
So lean more on your suppliers to provide you with solutions, not problems.
Reaching net zero will require tech suppliers to the retail sector to be more transparent. It may be that a tool such as the carbon calculator can give you confidence about your own carbon footprint to allow you to focus on finding the right suppliers.
Because senior decision makers have neither the time nor the resources to chase tech suppliers for their emissions, this must come from the suppliers themselves and the data they provide must be reliable.
*Model outputs do not constitute a certified product/organisation footprint.
Adam Dancaster is head of retail at Virgin Media O2.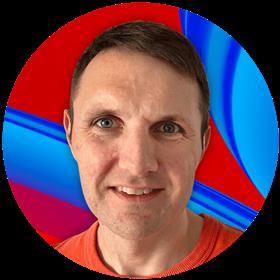 Virgin Media O2 Business plays a leading role in supporting businesses of all sizes and across sectors to achieve more by offering a variety of mobile and connectivity services including hybrid working solutions.
View full Profile