PAID FOR POST
More voices from the retail industry
Jobseekers are shopping around for retailers that invest in employee development, says Attensi's Madeleine Porter, but how can firms up their game in this department?
Your new starters are through the door – now you've got to stop them from doing a swift 180. As the latest stats show, keeping them on the shopfloor could be trickier than you think.
In fact, one in five British retail workers are planning to quit the sector, according to the Retail Trust.
Although incentives like higher pay and flexible working hours are important, LinkedIn's 2018 Workforce Learning Report found that a staggering 94% of employees would stay at a company longer if it invested in their careers.
So, what can you do? We've come up with three ways you can deliver development that will have employees scrambling for a place in your store.
Deliver an onboarding experience that taps into how staff learn
Onboarding is the first impression an employee gets of your organisation's goals, values and expectations, making it vital you woo and wow any new starters.
Despite the importance of an effective onboarding process, employers aren't getting it right. Gallup found that only 12% of employers do a good job of welcoming and inducting new staff.
Get it right, though, and your organisation could improve "new hire retention by 82% and productivity by over 70%", according to job review site Glassdoor.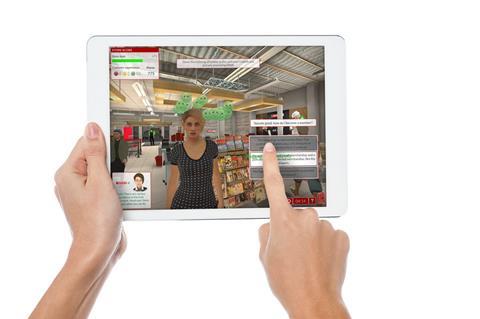 The report added: "The most effective programs leverage advanced learning tools to enable success on-demand rather than relying solely on classroom learning."
This is where mobile learning comes in. It provides new employees with the chance to learn any time, anywhere – and it's popular too. Our research found that 93% of users love gamified training.
Digital training also provides a judgement-free, safe place to fail where new employees can learn company processes, increase their product knowledge and handle customer interactions at their own pace.
We've found that employees really do have the hunger to learn and grow, with retail partners repeating training up to six times to improve their knowledge and score.
Invest in your entire team (yes, even temporary staff)
This isn't George Orwell's Animal Farm – some employees are not more equal than others. If you make a poor job of onboarding staff who are on short-term temporary contracts, you might find that half of your hourly workers have left their roles in the first four months, according to the Society for Human Resource Management (SHRM).
Although some of your temporary workforce might be plugging a gap over a busy seasonal period, like Christmas, or they're university students earning their beer money, investing in them is still worth the time, money and effort.
Think about it: a seasonal or temporary employee might return every year and perform the same or similar role. If you invest in digital training, not only could their time to competence increase fivefold – as we've witnessed – they'll also be more confident in their role and motivated to hit sales targets.
These workers are also likely to appreciate the fact that you invested in their development and may well be encouraged to look for a career at your organisation in the future – even if it's in a completely different department, like the finance or HR team.
Wow them with a well-rounded onboarding experience
With journey-based digital training, employees can not only work their way through core skills, such as product knowledge, payments and restocking, but also gain the chance to train in other areas of responsibility within your store.
In other words, it increases your workforce's flexibility and leaves you less vulnerable when staff are sick, take annual leave or quit the business.
It's also a selling point for your organisation. A 2016 Gallup report found that 87% of millennials believe learning and development in the workplace is important, while 59% said having opportunities to learn and grow is extremely important when deciding whether to apply for a job.
That's why upping your onboarding game could well have you ringing in the sales, retaining staff and becoming the retail employer of choice.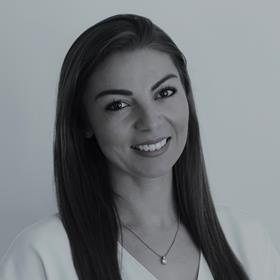 Madeleine Porter is head of retail at Attensi

Attensi is the world's leading provider of high-impact gamified training – the most effective way to upskill your people with significant improvements in your KPIs. Engage your staff with immersive 3D training powered by the best insights from human psychology, learning and gaming. To date, our true-to-life scenario-based solutions are enjoyed in more than 150 countries and 54 language. Our retail partners include Asda, Boots, Bosch Siemens Hausgeräte and The Fragrance Shop.