PAID FOR POST
More voices from the retail industry
Amazon, Asos, Boohoo, Gymshark and Paul Valentine are setting the standard for retailers to follow in borderless commerce.
Amazon is the world's largest retail operator (followed by Walmart and Alibaba) and, amazingly, more than half its sales are generated outside the US market.
The marketplace has an online presence in 20 international markets, but international delivery means its influence extends much wider.
"Key to the success of Amazon is its digital innovation and capabilities"
Key to the success of Amazon is its digital innovation and capabilities.
Through Prime and Prime Now, this ecommerce giant offers market-leading, next day, same-day and even sub-60-minute delivery in many markets.
Amazon continues to roll out Prime Now across its global markets, raising the bar in terms of fulfilment and setting it apart from competitors.
Alexa has positioned Amazon as a leading voice retailer, while it is also considered the number-one innovative retailer when it comes to services and technologies such as checkout-free stores (Amazon Go) and fulfilment.
The company is also trialling in-home deliveries, where orders are placed inside connected smart homes, as well as automated vehicles, including drones.
Become the champion of speed and convenience
Speed and convenience are the top priorities for Asos.
In 2018, the fashion retailer improved fulfilment in large cities outside London and across Europe.
For example, it launched same-day delivery in Berlin and Birmingham, as well as extending its next-day delivery cut-off for orders in the EU.
In Russia, click-and-collect is now available with more than 3,000 pick-up points located across the country. It has also now extended its 'buy online, pick up elsewhere' option through Finland, Sweden and Poland.
Asos really is stretching its international wings and showing why it still holds a top-five spot in the Loqate International Retail Index 2019.
Understand the importance of regional appeal
Rapidly growing its portfolio of fashion brands is Boohoo, which in the last few years has acquired Pretty Little Thing, Nasty Gal, MissPap and, more recently, Karen Millen and Coast.
This is helping Boohoo to enter new markets via tailored brand messaging and appealing product perfect for its local audience.
Behind this success is significant investment in its warehouse operation, which has allowed speedy delivery.
Having recently completed work to its main distribution centre, the brand says automation will enhance productivity and efficiency.
How a start-up brand can gain global exposure
Founded in 2012, Gymshark has seen its sales more than double to $130m (£99m) in 2018.
Using social media to gain a cult-like following, the brand works with well-connected influencers to amplify its message.
It uses these social platforms to generate buzz around its now famous 'drop sales', as well as building a fitness community involving high levels of engagement.
"Using social media to gain a cult-like following, Gymshark works with well-connected influencers to amplify its message"
Gymshark demonstrates that social media presence and understanding an audience can allow even relatively small brands to grow internationally, ultimately translating into global growth.
The company currently offers delivery to more than 200 markets and territories around the world, but is aiming to operate in more than 25 international online stores by 2020 – the idea being that it will be able to further improve its express international shipping.
Key to this, however, is the implementation of real-time address verification in its international website's online checkouts.
Is international retail in your DNA?
Paul Valentine is another great example of a digital ecommerce retailer with international reach as a core part of its DNA.
Shipping to more than 200 markets and territories, the watch and accessories retailer has perfected the regional experience by offering switching between country sites, language and currency selectors, as well as address lookup for accurate delivery.
Satisfying customer demand, it also offers express shipping to all markets internationally.
Paul Valentine is utilising social media to generate a loyal and global fanbase.
On trend and regularly refreshed designs means this global brand generates excitement and is successfully growing its international influence.
Explore the Loqate International Retail Index, in association with Retail Week and built with exclusive research from Edge by Ascential, to find out how these and other retailers rank.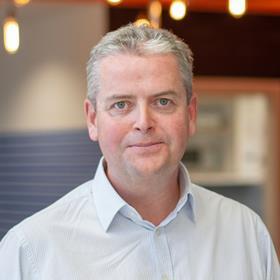 Matthew Furneaux is global commercial director for Loqate, a GBG Solution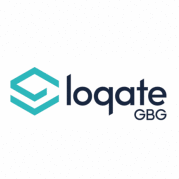 Loqate is the global market leader in address verification and geocoding technology for retail and ecommerce