PAID FOR POST
More voices from the retail industry
Tag Retail Systems reveals how new digital receipt technologies are transforming the landscape for retailers and why it's worth taking another look.
Digital receipts have been with us since 2005 but despite the undoubted advantages and strong customer demand, many retailers have struggled to find a 'right fit' solution.
As a consequence, they are missing out on a valuable marketing opportunity to engage customers and drive sales forward.
There are over 500,000 digitally inactive tills in the UK alone, many millions worldwide. Every non-digital receipt is a lost opportunity for customer engagement and long-term loyalty

Steve Slough, managing director, Tag Retail Systems
According to recent research almost half (45%) of UK consumers want a digital receipt. Nearly two thirds (64%) of these respondents say they would be open to receiving additional marketing messages via digital receipts on in-store sales, product promotions and loyalty offers.
So retailers not offering a digital receipt option seem now to be at a distinct disadvantage.
Despite this, the uptake has been slow. As the barriers are being removed there's good reason to take a fresh look at going digital.
So what's changed?
1. New generation technology
The new generation of digital receipt systems opens up an opportunity for retailers to take another look. These now offer data acquisition, dynamic digital receipts and improved customer engagement on a much simpler and more cost-effective basis. This change means that retailers can overcome legacy inertia and maximise ROI.
2. Software-free deployment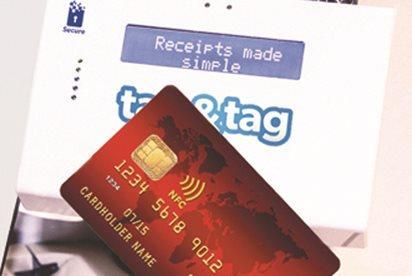 One of the main stumbling blocks for retailers has been the need to deploy software changes to their till and payment systems. Anything that impacts on these is significant and the associated capex costs can be prohibitive.
A major draw of the latest digital receipt systems is the simple 'plug-in' integration, which means implementation can be achieved on virtually any till system, at minimal cost, with no requirement to alter any existing software.
3. No need for email
Up until now provision of an email address has been the standard method for capturing customer details, supply of receipts and follow-on communications. Now at the tap of any NFC card on a contactless console customer details can be captured and digital receipts issued seamlessly (particularly important for high-footfall stores).
Staff no longer have to take email addresses every time and errors are eliminated. This significantly reduces time at the till and improves the customer journey.
4. Improved customer engagement
For customers the experience is as frictionless as possible and greatly enhanced by dedicated customer apps and online portals, where all receipts can be stored, searched and managed in one place. As receipts cannot be lost returns can now be made as simple as possible.
The receipt, app, web or email can all be used to communicate offers, rewards and promotions directly to customers, increasing the connection between offline and online shopping and improving the omnichannel experience.
5. Avoiding retail FOMO
Fear of missing out (FOMO) is a concern for many retailers. Customers are now beginning to expect a digital receipt option and there is an appetite for the associated relevant marketing communications via the right channels. Signs are that buying habits are changing in preference to stores that can offer a seamless and fully integrated shopping experience. The good news is that the step change in digital receipt system technology should make this as easy as possible for all.

Innovative technologies for digital receipts, data capture and customer engagement.