As multichannel sales continue to rise, retailers aim to make customer experience and service consistent across all channels.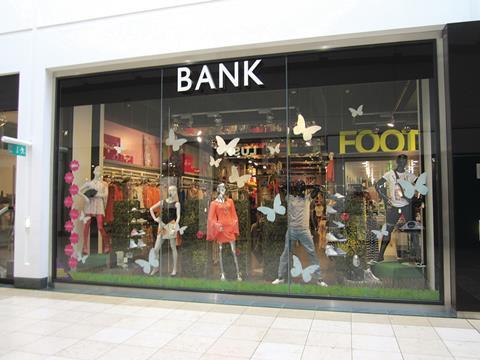 But while retailers have invested in website functionality and range offered online, they can be in danger of neglecting the consumer post-sale, research conducted by brand consultancy Wollf Olins and released exclusively to Retail Week shows.
Wolff Olins surveyed 33 etailers in various categories and found "a huge spectrum of performance in getting goods to a customer and fixing things if there is a problem".
The study was based on six post-transaction criteria: speed of delivery, postage, packaging, return mechanisms, customer service by email and phone, and time taken to refund.
The time taken to respond to an email, for instance, asking for confirmation of a conversation about a purchase that the shopper said was unsuitable and asking for a refund and collection of the product, varied from 11 minutes to more than four days.
Email response times
QUICKEST EMAIL RESPONSE
Bank Fashion – 11 mins to respond
Hamleys – 31 mins to respond
Glasses Direct – 56 mins to respond

SLOWEST EMAIL RESPONSE
Next and House of Fraser – 26 hrs 58 mins to respond
Uniqlo – 27 hrs 28 mins to respond
HMV – 101hrs 36 mins to reply

NO-REPLY
Asda/Argos/Body Shop/Sainsbury's

Bank, the fashion business owned by JD Sports, was the fastest while HMV was the slowest.
Wolff Olins senior strategist Suzy Radcliffe expects to see customer expectations of response times become higher in the near future.
She said: "The bar is being raised daily. A year ago a two-hour response time to an email would have been fine, but it needs to be two to three hours now. That could even come down in the next year."
She said that live messenger conversations with customer service advisers could offer a swift solution, provided staffing levels are sufficient to give a "human, intelligent response".
There were also marked differences in how retailers handled the refund and pick-up process.
Staples refunded immediately and was able to pick up in seven days. The process with Burberry was also "obliging and effortless" – the refunded item was collected the next day.
Although 21 of the 33 etailers surveyed agreed to refund and collect goods, others including Marks & Spencer and Uniqlo were "less accommodating". Both referred the matter to their complaints departments rather than customer services.
The research also indicated that "watertight" third-party contracts should be sought by retailers from their couriers.
Wolff Olins noted: "The couriers collecting items on behalf of Argos, Apple and House of Fraser failed to pick up the correct item, making it impossible for them to authorise a refund and leaving us out of pocket. The couriers for Next failed to show up, despite rearranging several times.
"It is critical that third-party service suppliers are locked into a contract that upholds the values of the brand they are representing. They should be an extension of the brand."
Radcliffe said: "What the research shows is that performance varies vastly in ordering, refunding and returning. Ultimately retailers are looking to minimise the amount of emails they get by offering good customer service.
"While retailers are obsessing over the latest social gimmick or technical wizardry on their site, post-sale they are irritating customers and risk losing them."
Extra content for Retail-Week.com online users
On time delivery
FASTEST DELIVERY
Staples – Next day
Sainsburys and Asda – Next day
Kiddicare – Next day

SLOWEST DELIVERY
French Connection – six days
House of Fraser – six days
MyWardrobe – six days
Postage Fees
CHEAPEST POSTAGE
Asda Direct – cheaper than Royal Mail
Glasses Direct – cheaper than Royal Mail
Jessops – cheaper than Royal Mail

MOST EXPENSIVE POSTAGE
Net-a-Porter – 566.67% mark-up
Burberry – 358.71% mark-up
Debenhams – 299% mark-up
Packaging
BEST PACKAGING
Burberry
Net-a-Porter
Reiss

WORST PACKAGING
BHS (no inner packaging)
Next (no inner packaging)
Henleys (no inner packaging)
Refunds and returns
QUICKEST TO REFUND
Amazon – within 24 hours
Burberry – within 24 hours
Early Learning Centre – within 24 hours

SLOWEST TO REFUND
Debenhams – 20 days
French Connection – 26 days,
Glasses Direct – 13 days

EASIEST RETURNS PROCESS
Staples
Burberry
Amazon

HARDEST RETURNS PROCESS
Jessops
Kiddicare
Uniqlo
Based on the survey, here are Suzy Radcliffe's golden rules:
10 Golden Rules of great Ecommerce delivery and customer service experience
Deliver on promise - manage your customers expectations. Do not promise things your operation cannot deliver on.
Sharper scissors - it is all in the detail. One luxury operations director told the story of going out to buy 50 pairs of new sharp scissors for his warehouse staff after noticing that the exquisite ribbon bows on the gift wrapping were looking a bit frayed and scraggy.
Knowledgeable / skilled decision makers- an online retailer told the story of turning down all orders from Goldman Sachs because they were very large and no one in the fraud team had heard of the investment bank.
90% is not good enough - there is something going wrong if you accept 90% as 'good enough'. Inevitably even your most loyal customers are going to have a poor experience.
Focus on the right metrics - the warehouse shipping on time in full (OTIF) is not as important as measuring delivery on promise.
Get with the 21st Century - One retailer we surveyed is sending a letter to customers IN THE POST saying their card has been declined due to fraud.
If the retailer makes a mistake, go the extra mile- if you have put customers to inconvenience to rectify your mistake, would be nice to see retailers acknowledging our time is precious and apologising / a simple thank you for helping us out.
Aim for surprise and delight, not shock and awe- one retailer recently sent a small christmas present to it's most valuable customer. A small, human gesture that resonates.
First contact resolution - focus on solving customers problems in the first encounter.
Be customer centric - easy to say, but hard to do.