The re-election of Sports Direct founder Mike Ashley as the retailer's executive deputy chairman will be voted against by Royal London Asset Management.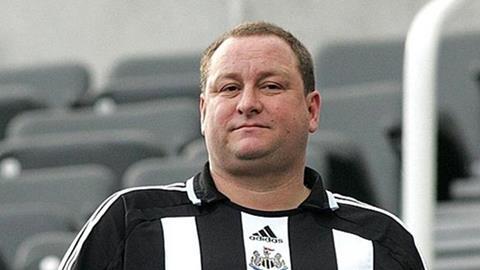 The City investment firm is to protest against Ashley's re-election at tomorrow's AGM over perceived corporate governance failings, according to The Guardian.
Royal London Asset Management corporate governance manager Ashley Hamilton Claxton told the paper: "We have lost confidence in the board and are very concerned about the long list of corporate governance failings that have not been addressed.
"We question how a board can effectively function when the executive deputy chairman fails to attend four board meetings, even if they are unscheduled."
The investment firm's shareholding in Sports Direct is small and stands at less than 1%, but there are signs there could be a revolt from other shareholders tomorrow.
Corporate governance breaches
The Investment Association shareholder group has issued a 'red top' alert – the most serious warning it can issue about corporate governance breaches – over the potential shake-up to the retailer's bonus scheme.
The group is believed to be concerned about investors being asked to approve lowering the long-term bonus scheme's profit targets.
Meanwhile, the PIRC shareholder advisory group is also advising investors to vote against the re-election of chairman Keith Hellawell.
It says a lack of communication among members of Sports Direct's board raises questions about the "competency of the board as whole".