Iceland owner Malcolm Walker has sensationally lifted the lid on the highs and lows of his retail career in an autobiography published this week.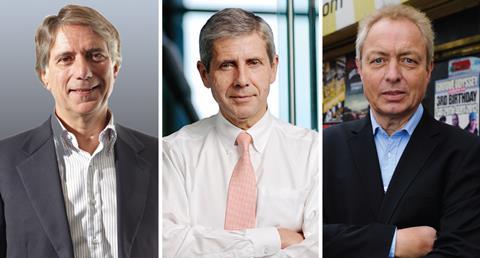 From his sacking at Woolworths and the launch of Iceland, Best Served Cold covers episodes including Walker's falling out with then Booker boss Sir Stuart Rose and his dealings with Icelandic investor Baugur.
It also recounts his anger at Bill Grimsey, who he brought in to lead the business but eventually felt betrayed by.
He accuses Grimsey of having steered Iceland to near-disaster in the period between Walker's departure in 2001, following a controversial share sale, and his return in 2005.
Walker namechecks Grimsey in the book's acknowledgements "for giving me the opportunity to have a second career".
Recalling his return to Iceland, Walker writes: "During the four years we were away from the business reference was often made to our lack of financial controls. This could not be further from the truth.
"By contrast on our return we discovered one lady in the accounts department had bought a horse on the company and another had paid for her wedding.
"Bank account reconciliations of store takings were running six to eight weeks in arrears, and in the resulting confusion one store manager was able to walk off with a cool £250,000 which we never got back."
Grimsey declined to comment. However, friends of Grimsey maintained he should be recognised for bringing Iceland back from the brink. They pointed to the success of his protégés, Andy Clarke and Mike Coupe, who now hold top roles at Asda and Sainsbury's, as evidence of the retail verve he brought to Iceland.
Walker also recounts the aftermath of Rose's decision to jump ship to Arcadia rather than stay on after the Iceland and Booker tie-up.
Walker writes: "Much as I felt Stuart had stabbed me in the back, I found him a difficult bloke to dislike. I believe he genuinely hated himself for what he had done."
At a Booker Prize ceremony at the time, Walker's wife berated Rose. Walker says: "She gave him both barrels.
Stuart stood there shamefaced like a schoolboy and took it all.
"Everyone kept a respectful distance and tried to stifle their laughter. I think Stuart thought he had been cleansed."
Walker's proceeds from the book will go to support Alzheimer's Research UK.