Amazon plans to create several thousand jobs in Europe in 2016, including more than 2,500 roles in the UK, ranging from development to fulfilment.
Amazon's UK jobs include expanding three research and development centres in Cambridge, Edinburgh and London and its fulfilment centres across England, Scotland and Wales.
The etailer will also be adding support roles for its Amazon Web Services UK data centre scheduled to launch early next year, bringing Amazon's permanent full-time employees across Britain up to 14,500 by the end of 2016.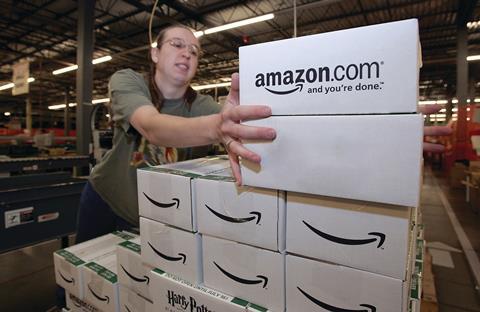 Amazon's UK boss, Chris North, said: "These jobs we are creating up and down the country are testament to the quality of the workforce in the UK and our confidence in its economy."
The online retailer's new London head office, which is scheduled to be complete in 2017, will be based in Old Street and will house 5,000 employees.
The etailer's new European roles will expand Amazon's European Fulfilment Network and increase its 12 research and development centres across Europe to work on the website, mobile apps, voice recognition technology and cloud services.
According to the etailer, Amazon created more than 10,000 permanent jobs in Europe last year, bringing its total workforce in the region to more than 40,000 employees.
Amazon's vice-president of EU retail Xavier Garambois said: "We are seeing a stronger demand than ever from our customers all across Europe and we see lots more opportunity across Amazon's businesses to invent and invest for the future."
The online retail giant said it had invested more than £4.6bn in the UK economy to build and run its UK business since 2010 and €15bn (£11.3bn) in the European economy.