Etail sales grew 17% in December to £5.46bn, showing that consumers still have a strong appetite for shopping online.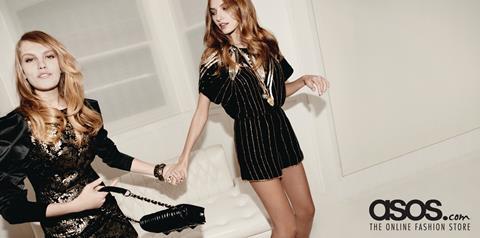 According to the IMRG Capgemini e-retail index, online sales are now expected to reach £57bn in 2010, an increase of 14% year-on-year.
The report said consumers' expectations of online shopping sites will rise and etailers need to ensure they have the technology to meet demand, plus tactical promotions to sustain growth.
Online fashion retailer Asos recorded sales growth of 30% for the five weeks to January 3.
Although some critics have highlighted that this figure is well below the 100%-plus growth achieved last year, chief executive Nick Robertson said that last year they were growing from a far smaller base. "I could not grow at 100% this year as I did not have 100% more stock."
Asos also confirmed it would open a US-specific site this year, and many etailers predict international growth will be a key growth driver for online retailers this year as UK growth is expected to slow.
Asos has also hired a new marketing director, Clare Dobbie, who previously worked at companies including Gap and Nike. She replaces Hash Ladha. Robertson said it was crucial to bring someone in who had worked with big international brands.
Discount etailer M and M Direct also said it would lift its international presence with a German language website. It added international growth remained strong.
M and M Direct said total sales in the 10 weeks to January 3 had rocketed 21%, with internet orders up 30%. It shipped 2.7 million items over the festive period.
Ethical etailer Adili, which now trades as Ascension, said sales for November and December grew 36% year-on-year after a difficult summer trading period when it waited for a delayed fundraising to come through.
The IMRG Camgemini index also found there was a 70% like-for-like growth in the gifts sector in December.
Quirky gifts etailer Firebox, which trades in the US and the UK, said December was a record-breaking month with sales
up 31% on last year. It ended its best ever year with a turnover of over £13m.