John Lewis is to launch its first loyalty scheme as it aims to build knowledge of its customers and fill a "gap in its armoury", Retail Week can reveal.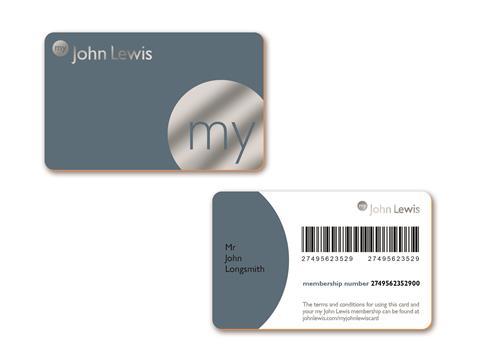 John Lewis head of customer marketing Chris Bates said: "Like many retailers, we suffer from low visibility of who our customers are. We want to deepen the relationship with the customer. We want to increase shopper frequency and deepen loyalty. We think there will be strong demand."
Loyalty schemes are an increasingly important tool used by retailers to differentiate themselves.
Shoppers signed up to the scheme, named My John Lewis, will receive rewards and prizes tailored to their tastes and interests, rather than discounts in store.
Bates said offering discounts through a points-based scheme would not fit with John Lewis' price promise, Never Knowingly Undersold, which he said is "the bedrock of the brand".
Rewards will range from free tea and cake in John Lewis' restaurants each month to prize draws to win "aspirational" John Lewis products, Bates said.
My John Lewis cardholders will be posted product brochures and will also be offered the chance to win tickets to events.
Bates said there will be special events linked to the retailer's 150th anniversary next year.
John Lewis marketing director Craig Inglis said: "My John Lewis enables us to bring customers closer to our brand, and reward them in a new and more personal way."
Bates added that John Lewis was "exploring options" to partner with the MyWaitrose scheme run by its sister company but maintained the two would be operated separately.
Bates said My John Lewis was designed to make customers "feel special". The retailer piloted the scheme last year with a select group of customers who were offered prizes including Olympics tickets. Members are issued a card that can be used in shops and on the website, and there are plans to launch an app.
The scheme will launch on October 30.