The British Retail Consortium (BRC) has launched a good practice guide for retailers selling kidswear ahead of a government review into the commercialisation and sexualisation of children which will be published today.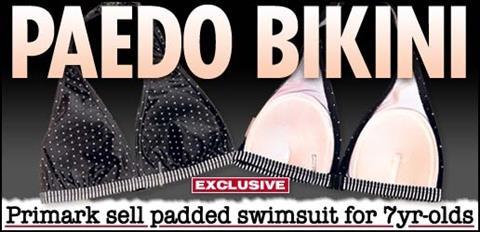 Want to know more?
Visit Retail Week Knowledge Bank for detailed data and analysis
Nine retailers including Debenhams, Marks & Spencer, George at Asda, John Lewis, Peacocks, Next, Sainsbury's and Tesco have developed the guide called Responsible Retailing: BRC Childrenswear Guidelines and the BRC is urging others to join them in pledging their support.
The guidelines were drawn up to pre-empt the results of a government review undertaken by Reg Bailey, the head of the Christian charity Mothers' Union.
It was conducted to address parental concerns that kids are being pressurised to grow up too quickly and covers areas including clothing, pop music and television programmes.
Last year, value retailer Primark removed from sale a £4 padded bikini top for children following media pressure, and other retailers including Tammy, Tesco, Next and Peacocks were found to be selling padded bras in kidswear sections.
The BRC's guidelines take into account styling, marketing and labeling of children's clothing.
The guidelines stipulate that kids' clothing should not use sheer material, and slogans and imagery must be age appropriate. The colour black should not be used on underwear, under wiring is unnecessary for first bras and thongs are not appropriate for children. The full report can be found here.
BRC director of public affairs, Jane Bevis, said: "These new guidelines provide extra reassurance for parents that these companies are just as concerned as they are about what their children wear. Ensuring the childrenswear they sell is appropriate for youngsters of particular ages is something our retailers have been doing for a long time, but out of the public eye.
"Responsible retailers assess all new products before they go into store, especially products for children. Buyers take into account the styling of clothes, the materials they're made from and how they are decorated.
Children's clothing needs to withstand play and provide freedom and modesty as children run or climb. This guidance helps everyone understand the decision-making processes retailers go through."
Jane Hotz, buying director of Peacocks, said: "We take our responsibilities very seriously in providing an appropriate and wearable children's range that everyone can afford. Our customers can be assured that as signatories to the BRC Childrenswear Guidelines we have adopted industry best practice."
Richard Jones, clothing director at Tesco, said: "We are very pleased to support this initiative as we know this is an important issue for our customers and for us as parents.
"Fashions and attitudes may change all the time and our clothing, for the youngest to the oldest customer, follows the very latest trends.
"At the same time we take our responsibilities seriously and that's why we have a team of mums to approve each and every children's clothing line on sale at Tesco."