Retail news round-up on September 30, 2014: Consumer confidence falls in September, Tesco signed £2.5bn credit facility and Apple could be fined for potentially illegal tax deals in Ireland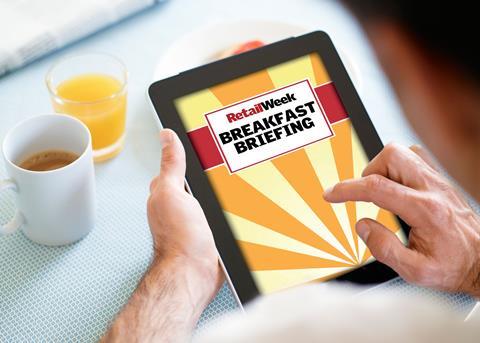 British consumer confidence index down in September
The UK consumer confidence index edged down slightly more than expected to -1 in September from August's reading of +1, according to the GfK Consumer Confidence Index. This was due to biggest drops coming in household expectations for their personal finances and the general economy over the next 12 months. The consumer morale was likely to continue to hover around this level, in part because strong economic data was not translating into improved living standards as wage growth remains weak.
Tesco signs banks for £2.5bn revolving credit facility
Britain's biggest grocery retailer Tesco has tapped a handful of banks for £2.5bn credit facility in a deal signed during the course of last week to protect it against the impact of possible ratings downgrades, according to Sky News. The new credit facility is aimed at providing what one banker described as 'an insurance policy' to fund itself as it races to resolve a £250m black hole in its profits.
One banker said that the revolving credit facility involving between four and six banks would temporarily replace an existing arrangement of a similar size as chief executive Dave Lewis tries to get on top of the issue.
Apple could be fined for potentially illegal Irish tax deals
The European Commission is to accuse Apple of prospering from illegal state aid in Ireland, based on preliminary investigations into the company's tax deals, the Financial Times reported citing people familiar with the matter. Details of the probe could leave the iPhone maker with billions of euros in fines, the FT reported.