Entertainment retailer HMV and fashion chain H&M are in the final stages of signing for shops in the prominent former Zavvi store at the east end of London's Oxford Street.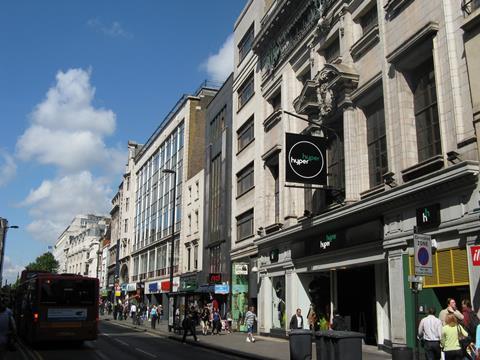 Both retailers, which already have shops on the famous London high street, are close to signing deals after receiving planning permission this month to carve up the store and renovate it.
The store is currently occupied by fashion brand Hyper Hyper, on a temporary lease.
Value fashion retailer Primark was once keen to take the store, but has since decided to pull out. It is understood that the store will not be affected by the new transport link, Crossrail.
HMV is thought to be trialling a new format at the store, but was unavailable for comment.
HMV has two stores on the street, as well as a concession at Selfridges. H&M has three stores on the street. It is not known when the retailers will open the new stores.
The store is owned by Land Securities and Frogmore as part of a joint venture. Both were unavailable for comment.
H&M "refused to comment on speculation" and added "nothing has been signed".