US retail giant Walmart is leading the fight against laws that would legalise discrimination against lesbian, gay, bisexual and transgender people.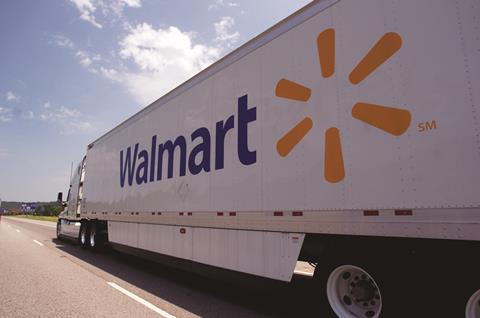 Asda's parent company, which has its headquarters in Bentonville, Arkansas, slammed the state's plans to pass a bill that would allow individuals to discriminate against LGBT people if they felt it would "substantially burden" their religious freedom.
Walmart said the HB1228 bill, which has already been passed in Indiana, was against its "core basic beliefs."
The retailer's senior director of communication Lorenzo Lopez said: "Every day, in our stores, we see first-hand the benefits diversity and inclusion have on our associates, customers and communities we serve.
"It all starts with the core basic belief of respect for the individual. And that means understanding and respecting differences and being inclusive of all people.
"While HB1228 will not change how we treat our associates and operate our business, we feel this legislation is counter to this core basic belief and sends the wrong message about Arkansas, as well as the diverse environment which exists in the state."
Walmart has used its position as an employer of 1.3 million people across the US and the largest private employer in Arkansas to ratchet up the pressure on governor Asa Hutchinson not to sign the bill into law.
The retailer joined Apple, Eli Lilly, Gap, Levi's Yelp and other companies in condemning the legislation ahead of Tuesday's vote.
Last week Apple chief executive Tim Cook tweeted: "Apple is open for everyone. We are deeply disappointed in Indiana's new law and calling on Arkansas Gov. to veto the similar HB1228."