Tesco chief executive Dave Lewis has temporarily assumed responsibility for the UK amid a raft of senior management changes.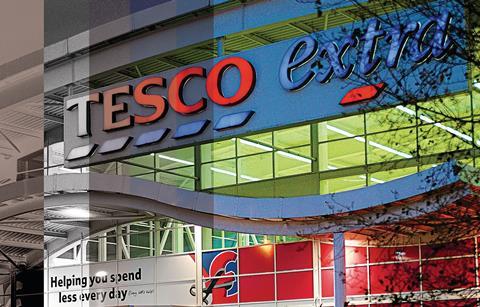 Amid the changes, sourcing head Matt Simister, one of the Tesco executives suspended due to the supermarket's accounting scandal, has been reinstated. It is thought former UK boss Chris Bush, who was also suspended amid the crisis, will not be returning to the grocer, although a Tesco spokesman declined to comment on that.
Lewis, who joined Tesco as its group chief executive in September, will take charge of the UK on a temporary business as the grocer transitions to the new structure, which is effective from January 1.
Multichannel director Robin Terrell was handed the role of interim UK boss in September. However, under today's changes, Terrell has relinquished that position and has now become Tesco's head of customer.
Chief customer officer Jill Easterbrook will lead the business transformation programme while Benny Higgins will take on responsibility for group strategy as well as leading the bank and international financial services business.
Clothing boss Jason Tarry has been appointed as the head of commercial for the UK and the group.
Roles cut
Tesco said that as part of the restructure it no longer needs Matt Atkinson's role of chief creative officer and David Hobbs' position of group business planning and strategy director.
Last week it was reported that three of the eight to be suspended due to the accounting scandal have already left. They are Kevin Grace, group commercial director; Carl Rogberg, the UK finance director; and John Scouler, food commercial director. It is not known if Dan Jago, director of beers and wines; William Linnane, director of impulse purchases; or Sean McCurley, director of convenience, will rejoin the business after also being suspended amid the accounting fiasco.
The search is also on for a new chairman at the grocer, after Sir Richard Broadbent announced in October his intention to leave.
Former chief executive Phil Clarke and former finance director Laurie McIlwee both left the business and have had their payoffs from the business frozen while the Serious Fraud Office conducts an investigation into the scandal.