Retail Diary: Ann Summers gets physical, Marc Bolland and Nick Robertson's Chequers retreat, and relief as Tesco pass over Archie Norman.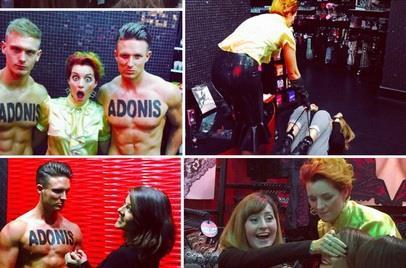 B is for bondage
"There's no doubt about it, stepping out of your sexual comfort zone can be daunting," says Ann Summers. Luckily help is at hand from the lingerie and sex toys retailer, which is putting on 'beginner's guide to bondage' master classes.
To kick off this public service Ann Summers called on journalist and Durex 'sex spurt' Alix Fox. The former Bizarre magazine scribe hosted a night of cocktails and bondage chat at the retailer's Marble Arch store with the help of male stripper group Adonis Cabaret.
Marc and Nick's Chequers retreat
Who David Cameron entertains at his Chequers country house retreat has remained a relative mystery. But now a freedom of information request by the Press Association has flushed out the glitterati who have visited.
The guest list for the three months between January and March of last year included such luminaries as the Queen and the model Claudia Schiffer. Also on the list were Asos founder Nick Robertson and Marks & Spencer chief executive Marc Bolland.
It is unclear whether Marc or Nick got to enjoy the delights of Claudia Schiffer's company. However, the entire hospitality bill of £1,900 over the three months suggests their visits were a frugal affair. Perhaps Dave is a fan of M&S's dine in for £10 meal deal.
And the winner is…
Tesco ended its four-month search for a new chairman when it appointed John Allan to the role last week. Word on the street is that the news has gone down just as well with rival grocers. Could it be that chief executives at other supermarket chains feared going up against the notorious Archie Norman, who was passed over for the high-profile position?
Tesco is thought to have approached former Asda boss Norman at the eleventh hour before ultimately plumping for Allan. Norman, who was lauded for his hands-on, no nonsense approach in turning Asda around in the 1990s, will remain in his current job as ITV chairman. Perhaps he didn't quite have The X Factor Tesco were looking for.