A former HMV director has today launched a new online co-buying shopping service that allows consumers to use their collective buying power to achieve bulk-buy discounts on branded products.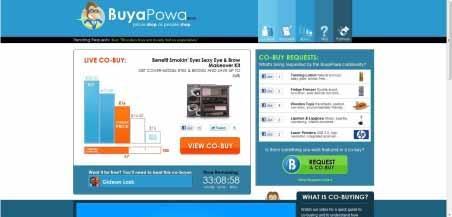 BuyaPowa.com founder Gideon Lask – former e-commerce and managing director at HMV.com - said the service gives power back to shoppers by "empowering them to get together and co-buy to achieve the very best prices".
He claims it is the first service of its kind, and provides a community for shoppers to "use their collective buying power to demand the same bulk-buy discounts previously only enjoyed by retailers".
Lask told Retail Week he believes co-buying will be the "next big thing" in consumerism. BuyaPowa recently secured over £1m funding from Bright Station Ventures to fund the launch.
Unlike rivals such as Groupon, BuyaPowa only offers products, not services.
Lask said BuyaPowa "genuinely incentivises" buyers to recruit other buyers, because the price of the product keeps dropping as more people choose it. The buyer who brings in the most other buyers gets their product for free.
Once enough interest is shown, BuyaPowa negotiates with manufacturers, brands and retailers on behalf of the community.
BuyaPowa uses social networking sites to promote the site, as well as communicating with shoppers in forums, for instance.
BuyaPowa has launched with a focus on consumer technology, parenting and beauty, and has established co-buying relationships with manufacturers, brands, retailers, distributors and online communities.
Lask said: "For too long retailers have had all the power – BuyaPowa gives it back to shoppers by empowering them to get together and co-buy to achieve the very best prices.
"Retailers are able to bulk buy products at considerable discount, and until now consumers have been expected to pay full price. With more people buying online and suppliers increasingly comfortable selling online, we really are taking the traditional model of retailing head on."