New Look is to focus more on extending its lines of menswear, as its chief exec says the company is ready to float.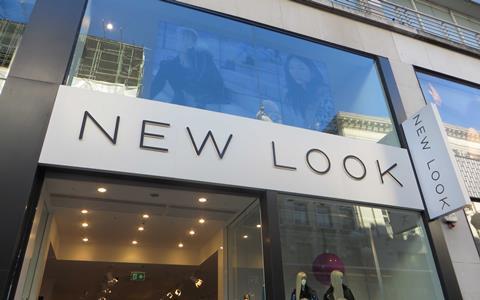 Anders Kristiansen, chief executive of the fashion retailer, said he believes New Look is ready to float on the stock exchange but the decision would remain with private-equity owners Apax and Permira.
"My job to ensure the company is in a perfect state for an IPO, and we're working on that every single day," he said.
He also said the retailer aims to attract more men to the brand over the next year. Menswear makes up 3.8% of its offer at present, but with a marketing campaign Kristiansen hopes to raise its profile in the category.
Kristiansen said that on German fashion site Zalando, New Look has 300 options for womenswear and 100 for menswear, but menswear takes just as much in sales. He said that was evidence for further investment in menswear.
He was speaking after announcing the retailer's third-quarter pre-tax profit rose 28% year-on-year to £35.2m, despite a fall in sales. New Look's solid online performance over Christmas helped boost profits despite difficulties stemming from the UK's unseasonably warm autumn last year.
International expansion
Kristiansen said New Look is on target to have 20 stores in China by the end of its financial year, while further openings in France, Germany and Poland have left the company in good stead for overseas expansion.
He added that the retailer plans expand its portfolio of stores from just over 800 to closer to 860 by the end of the next financial year, with the majority of the stores coming from 50 openings in China. That will make the country the second biggest market in terms of stores for New Look.
"It's ambitious but we have most of those stores signed up and we're confident we will achieve," he said.
New Look also plans to open another three stores in Poland and two in France in the next couple of months, while the UK is poised for five or six store openings, and a number of relocations of stores.
M-commerce
Kristiansen also said the retailer will continue to invest in m-commerce because more and more customers are using mobile devices to shop with New Look. He also said the retailer will look into faster delivery times, Sunday deliveries and opening more click-and-collect points.
"We want to make it as simple as possible for the customer to shop with us, which is why we're successful online," he said.
New Look reports strong third-quarter profits despite fall in sales
1

2

Currently reading

New Look to ramp up focus on menswear as chief says it is ready to float