Dixons Carphone boss Alex Baldock says the retailer is investing in staff training and "doubling down on investment in data science and analytics" in a bid to win customer trust.
Speaking at Retail Week Live this morning , Baldock said the "exciting but confusing and expensive" nature of electricals retail gave Dixons Carphone a unique opportunity to gain market share – but winning customer trust was essential to do so.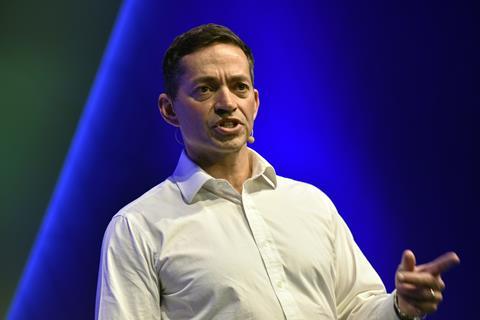 "You have to be trusted to help the customers to discover and choose the right product for them," he said.
Gaining the customer's "trust is the essential battleground" that retailers must win.
One driving factor in how Dixons Carphone wins customer trust starts with "capable colleagues".
Over the next three years the business is investing £200m in staff training and it is quadrupling the amount of training it does for staff this year.
"I reject the view that you cannot afford to invest in front line colleagues in a retailer, you can't afford not to," Baldock said.
"Investing in colleagues is not optional, it is at the heart of why someone would walk into the store. It is very hard for the experience of the customer to exceed that of the colleague."
Also high on the specialist retailer's agenda is its investment in data. Baldock says the retailer plans to more than quadruple its dataset budget year on year and is "doubling down on investment in data science and analytics" to ensure it is "communicating with customers the right thing, at the right time, in the right way".
Baldock said he was aware, in the light of high-profile data breach scandals around Facebook and Cambridge Analytica, that handling customer information sensitively was more crucial than ever.
"We in business need to be sensitive to the zeitgeist and the mood is a very sceptical about how big businesses use and look after data," he said.
"There is no simple answer except to work doubly hard to persuade customers of our good intentions and practice. Once we do that, we will earn trust to do more with data."
Over the next three years, Dixons Carphone is drastically upping its range from 8,000 to 40,000 SKUs to give customers much more choice and enable Dixons Carphone to be more competitive with the likes of Amazon.
Baldock said it takes very little time for a customer to find a product online for the lowest price, so the new SKUs must be "bang on the money on price".
Customer trust is retail's 'essential battleground', says Dixons' Baldock
1

Currently reading

Customer trust is retail's 'essential battleground', says Dixons Carphone's Alex Baldock

2