House of Fraser customers will next month be able to pick up high heels with their flat whites as the retailer introduces its click-and-collect service to a Caffè Nero coffee shop.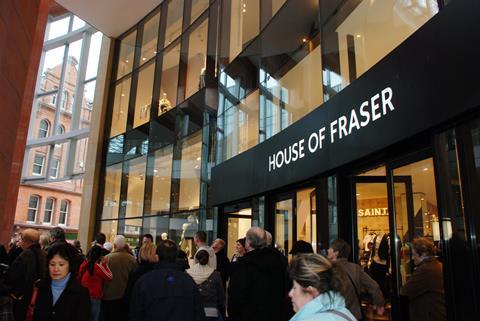 The tie-up, which will make its debut on October 16 at a Caffè Nero store in Cambridge, is an evolution of House of Fraser's original click-and-collect-only format, which it opened in Aberdeen three years ago.
The ground floor will have the look and feel of a Caffè Nero but tablet devices will be used to showcase the House of Fraser offer and enable customers to shop online while relaxing with a coffee.
The first floor will have a House of Fraser-branded 'front of house', with till points for customer collections, product displays, mannequins with beacon technology, terminals to buy in-store and a fitting room.
House of Fraser executive director for multichannel Andy Harding said that the link-up made sense because the retailer has many online shoppers with a Cambridge postcode but no store in the city.
"With a growing cafe culture and more customers shopping on the go with mobile devices, we believe we're providing our customers with an innovative solution which meets the needs of today's busy consumer," he said.
Online and own-brand were the key drivers of House of Fraser's profits jump in the first half. Adjusted EBITDA rose from £7.5m to £8.6m in the six months to July 16 and like-for-likes rose 4.2%.