Retail Week's new guide lifts the lid on what really turns 2,000 UK shoppers on to – and off – brands, and features interviews with 10 retail and industry leaders on the consumer strategies inspiring brand advocacy
When it comes to what customers want, loyalty schemes with a good return on spend, fast checkout, helpful staff and stores with immersive experiences are among the top requests – according to the new digital guide Lessons in Loyalty.
Produced by Retail Week, in association with American Express, the guide reveals what retailers must do to successfully turn customers into brand advocates; not only from a shopper perspective but from the perspective of retailers and industry, too.
Featuring interviews with 2,000 UK consumers, alongside a group of 10 UK retail leaders – including HMV UK and The Very Group – industry representatives and a consumer behavioural expert, conducted in summer 2023, the guide paints a true picture of the biggest loyalty drivers today.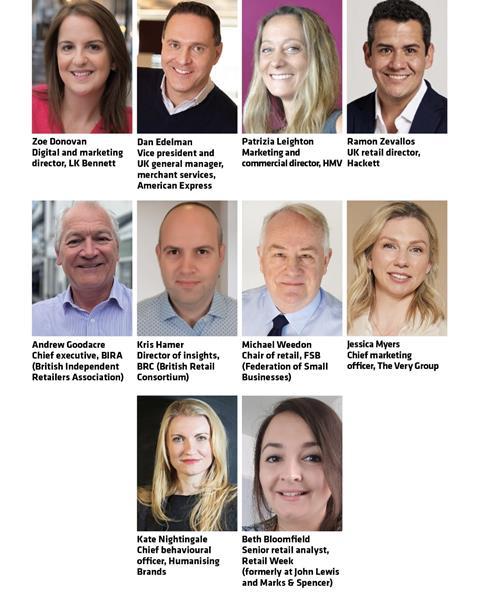 The insights show how retailers should inform their customer strategies for the remainder of 2023 and into 2024 with findings such as:
Customers want VIP treatment, especially in-store
Consumers are looking for richer experiences in store with the American Express research indicating 37% are more likely to make a purchase if they are shopping at a store with special products or features, jumping to 62% among millennials (18- to 34-year-olds).
Interviewee, Hackett UK retail director, Ramon Zevallos has been with the luxury menswear retailer for four years. With Hackett reporting EBITDA of £4.06m in the year to March 2022, a swing from a loss of £8.55m in the previous period, Zevallos credits the growth – the best under his tenure – to "surprising and delighting customers".
"We offer customers experiences money can't buy," says Zevallos. "In store we do a lot of servicing, so if customers want to bring in their shoes for polishing or resoling, if they want in-house tailoring or if they want to have a gin and tonic while they shop, then we offer it."
Customers increasingly expect simple loyalty schemes with good ROI
The research found 38% of customers demand simplicity from retail loyalty schemes, while 37% want the opportunity to redeem points for everyday spending and 36% want a good return on spend.
This is translating into evolving loyalty schemes, according to Retail Week analyst and interviewee Beth Bloomfield, with retailers such as Boots adapting its loyalty Advantage Card with new 'Price Advantage Deals' to cater for customers who "don't want to save up their points but would prefer to spend their money now".
The research backs this up; 53% of shoppers also said they now prefer instant savings over accumulated points. Boots' approach is paying off – in July it reported customers with an Advantage Card had saved almost £50m through Price Advantage deals since January 2022.
Customer loyalty now goes hand in hand with employee engagement
According to the research, the majority (51%) of UK consumers surveyed say they have stopped shopping with a retailer recently due to unhelpful staff.
Moreover, 27% of shoppers report good in-store service has increased their loyalty to a retailer, shifting to a not insignificant 19% online.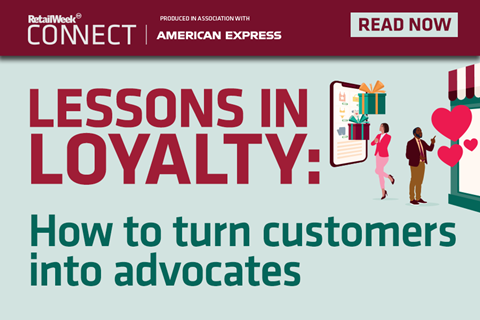 Read Lessons in Loyalty: How to turn customers into advocates for free today to:
Access actionable takeaways on how to win, and crucially maintain, brand loyalty
Understand what's working straight from the mouths of HMV UK, Very, LK Bennett and Hackett leaders
Get insider insights from BRC, BIRA and FSB on the consumer trends shaping the market

American Express is a globally integrated payments company, providing customers with access to products, insights and experiences that enrich lives and build business success. Learn more at americanexpress.com
View full Profile