UK consumers have revealed their most-loved brands and just a handful of retailers are on top when it comes to best stores, website, delivery service and value for money, according to Retail Week's new free report The CX Factor.
Five brands dominate when it comes to consumers' most-loved retailers, according to exclusive Retail Week consumer research.
Amazon, Tesco, Asda, Next and Argos came out top in our rankings when consumers were asked to rate retailers on four criteria: which operate the best stores, website and delivery service; as well as which retailer represented the best value for money.
This is according to Retail Week's new report The CX Factor: 1,000 consumers on what turns them on (and off) your brand, published today.
Tesco, Asda, Next and Argos appear in all four rankings of shoppers' favourite retailers and brands, based on the criteria. Meanwhile, the only ranking Amazon does not feature in is stores, given it only operates two Amazon-branded shops in the UK, and both opened just this year in London.
Amazon wins at value for money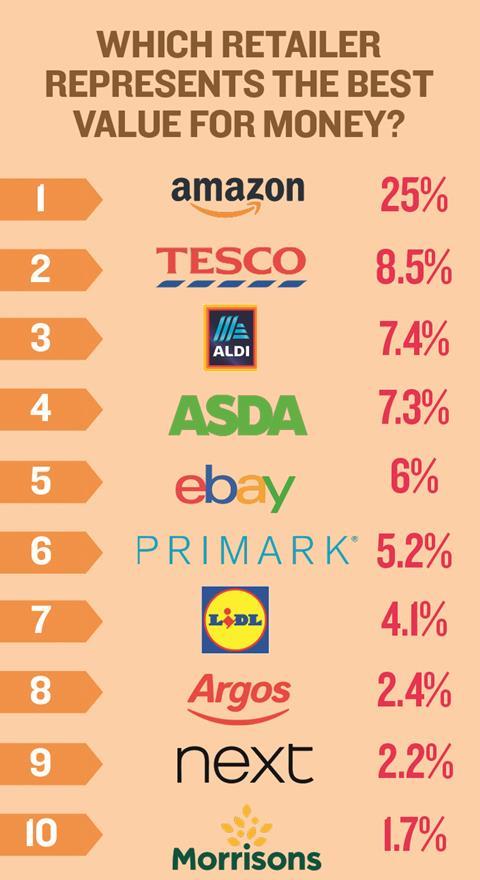 Amazon topped the ranking for value for money, with 25% of consumers voting the online giant top, far outpacing second-placed Tesco at 8.5%.
Consumers were asked open-ended questions about their favourite brands, meaning they could fill in a free-text box, rather than choosing from a given selection, producing as accurate a list as possible.
Value for money is deemed the most important factor by consumers when it comes to customer experience. It came top when shoppers were asked what three things make them loyal to brands, with 78% saying it was the key factor, according to our report. This was followed by great products and excellent customer service, with 52% and 51% respectively.
Elsewhere, the findings reveal which CX propositions are really resonating with consumers and those that are missing the mark. How important is having a single view of stock? Are free returns a deal-breaker? Do shoppers care if the brands they buy from are ethically responsible? How paramount is price? What do shoppers expect from the store experience? And will shoppers continue to flock online despite stores reopening?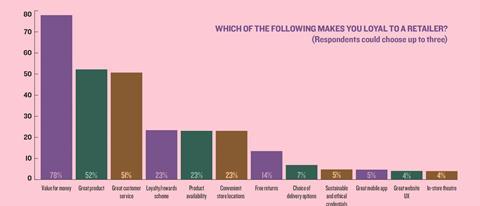 To learn the answers to these questions and find out which retailers came top in the other three rankings – best stores, website, and delivery – download your free copy of The CX Factor today.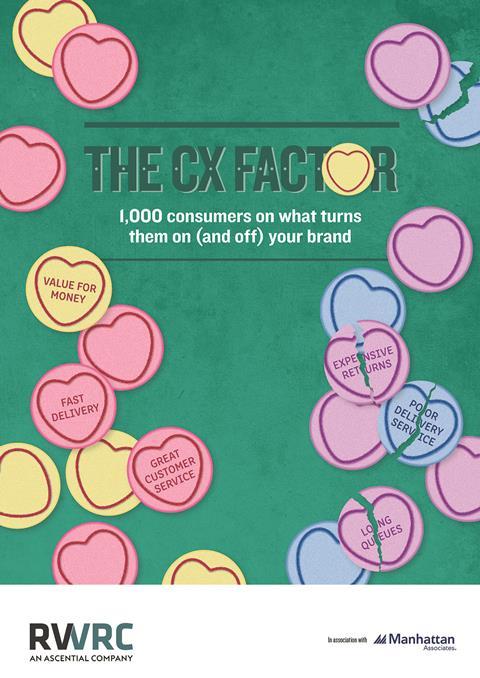 Packed full of exclusive consumer data, you will discover
What makes consumers fall in love with brands, and what turns them off altogether
How retailers are investing in CX today and where they need to place their bets for tomorrow
Which retailers are leading the pack when it comes to value for money, stores, website UX and delivery, and why
Whether the ethically minded consumer really exists
The Covid consumer trends that are here to stay

Manhattan Associates is a technology leader in supply chain and omnichannel commerce.