Brands are the biggest threat the retail industry faces, unless retailers start adopting the same mindset, BrandCap chairman and portfolio director Rita Clifton CBE told delegates at Retail Week Live.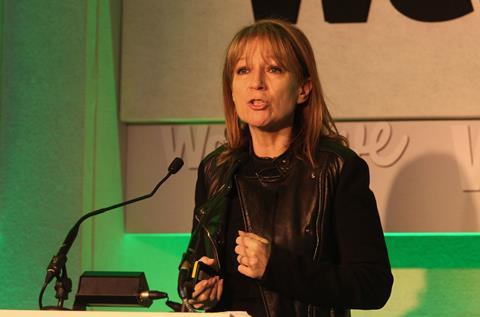 "People need brands to help simplify and navigate. Do they trust you and want to spend time with you? Those are the sorts of brands people want to buy from," Clifton told attendees. "Any brand can be a retailer which is a huge threat."
While Clifton acknowledged the retail industry "has started thinking about branding", she urged it to adopt day-to-day behaviours that reflected that. Think and act like a brand, she advised.
"It's the substance that lies beneath," she said, such as the culture of your organisation and the leadership that's in place. "How does your leader epitomise the best values of the organisation? How much are you setting the agendas in your market?" she asked. "Everything you need to do needs to build the value of the asset."
If customers love your brand, "they will recommend it to other peers", according to Clifton.
She cited findings that show 60% of consumers are prepared to pay a small premium for an extra-special service. "Brand actions also work on the bottom line," she added. "It saves money and saves on duplication – it stops people duplicating the wheel."
Clifton added that companies can make a 50% saving in recruitment fees if they're a strongly branded business or a brand that customers like.
Branding guru Clifton praised Apple for having "products so delicious you don't want to use them, you want to lick them," and "for keeping an eye on technology and choosing other brands they work with that also have the same impact". She added that Apple's stores have "extraordinary" dwell time because they have made them "places for humans to hang out".
Apple's internal culture was also applauded – "they do lots of things that help staff understand [the brand] and train, and structure around their goals," she said.
Clifton encouraged retailers not to think of themselves as operating in particular categories or sectors. Shouting about your brand is far more important than shouting about your category, she said. "If you're category bound that takes you up a cul-de-sac."