Debenhams' unprecedented marketing campaign featuring disabled models has proved so successful it will consider rolling it out to more stores this summer.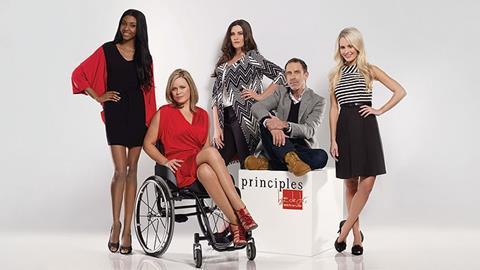 The retailer featured disabled models in its window campaigns for the relaunch of the Principles by Ben de Lisi range last month.
Debenhams will shoot another campaign in July. Chief executive Rob Templeman this week told Retail Week the Principles range had been its most successful launch to date. The brand helped Debenhams deliver a better-than-forecast first-half trading update, where like-for-like sales rose 0.3% in the 26 weeks to February 27.
Debenhams has been converting 530,000 sq ft of store space to own-bought labels, which Templeman said will adversely impact full-year like-for-likes by 1.5% but will increase margin and profitability.
It expects first-half pre-tax profit to be ahead of last year's, in line with consensus of £115m to £116m.
Also this week, rival House of Fraser's chairman Don McCarthy wrote to suppliers to say like-for-like sales rose 10% in the first five weeks of the financial year to March 7, largely boosted by own-brand.
And John Lewis Partnership reported pre-tax and bonus profits up 9.7% to £306.6m. John Lewis operating profit, excluding property gains, was up 15% to £165.9m. It said fashion sales outperformed the rest of the business, with sales up 9% to the end of January. Waitrose operating profit, excluding property gains, rose 26.8% to £268.2m.
• Andrew Perloff, the property entrepreneur who upped his stake in independent department store chain Beales to 29.7% last month, is understood to want grow the 11-store business through potential acquisitions.