Whether in the foreground increasing spend rate or at a slow tempo to encourage dwell time, music has a strong influence on in-store behaviour.
And with 90% of Brits saying they would select a shop that was playing music over one that was not, according to two separate pieces of research from VisionCritical and MusicWorks, devising an in-store music strategy makes sense.
The right music can be used to reduce perceived waiting times during peak hours and, with message interludes, signpost customers to promotions.
Meanwhile, changing the tempo at different times of the day or week, as Marks & Spencer does in many stores, can help alter the in-store atmosphere and match trading patterns.
Demographic mix
Mood Media helped tailor Marks & Spencer playlists to match trading patterns and reflect the customer demographic as they change during the day, and from weekdays to weekends.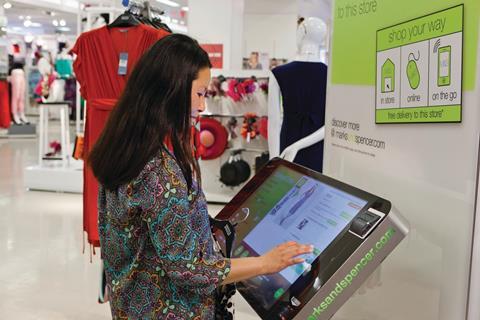 On weekdays the playlist is designed to suit an older customer set, who typically were found to spend more time over purchasing decisions.
Artists were selected from the 1960s, 1970s and 1980s, and include the likes of Spandau Ballet and Fleetwood Mac.
Meanwhile, more upbeat, modern music is played at the weekends to appeal to younger customers.
Creating experiences
In-store events can also benefit from music, allowing retailers to create a multisensory shopping experience that can be applied across buying and marketing channels.
"Sense-driven reactions are central to how we perceive different aspects of a brand, from feelings of quality to perceptions of price"

Claude Nahon, Mood Media International
"Sense-driven emotional reactions are central to how we perceive different aspects of a brand, from feelings of quality, security, and privacy in a store to perceptions of price and value in the products that are offered," says Claude Nahon, president at Mood Media International.
Savvy retailers are combining music with smell, touch and sight to help trigger positive shopping behaviours.
Boosting productivity
What's more, music can boost staff productivity too. Indeed, 58% of employees say they are more productive when good music is played at work, according to an EMR 2009 survey of consumers, via MusicWorks.
"Most leading retailers understand the importance of music in store, but they consider their customers who are in store for about 20 minutes, and don't consider their employees who need to listen to the same playlist on repeat," says Nahon.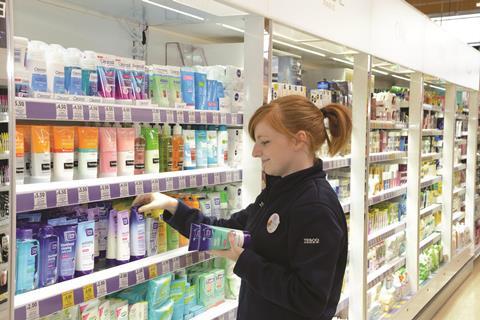 High-tempo upbeat music is sometimes played before opening hours to motive staff, explains Phil Burroughes, managing director at in-store sound specialist ImageSound. "We provide music for a retailer's stock rooms because it keeps the workforce motivated and plays useful messages out to their staff to inform them of events and so on."
Just as music chosen and played effectively can pay off in retail, getting it wrong can be punishing, discouraging staff and shoppers.
In 2014, the Co-op decided to play only music from unsigned artists in their supermarkets as a way to promote local talent. But after a backlash from staff about the move, the retailer re-introduced chart music to store playlists.
Cutting through the noise pollution
Some supermarkets opt out of playing music, believing there are already too many sounds at work in their retail environment. The addition of music over the existing sound of beeping tills, crashing trollies and boisterous children – combined with inappropriate acoustics – may prove unpleasant and cause stress.
Indeed, retailers such as Aldi, Lidl, Waitrose, John Lewis and Primark all opt not to play music.
Auditing sound in stores, the Sound Agency uses technology to help supply appropriate sounds. It can, for example, install generative soundscapes (natural, urban or musical styles) performed live by computers according to algorithms that are designed for precise outcomes.
Live performances
Working with Guess on the opening of its double-fronted, 9,600 sq ft flagship store on Regent Street in London, the team at Mood Media created a DJ booth in store that was directly tied into the store-wide Bose audio system.
Live DJ performances added a sense of theatre to the event. The music was paired with visual content featuring Guess imagery and messaging, prominently displayed on two 46-inch portrait flat screens.
The trendy, energised atmosphere is apt for the brand's young audience. Additionally, Mood Media engineered a version of the retailer's signature fragrance that was circulated through scent dispersion units in store.
Click here for the full Retail Week report Music Matters