A new generation of ingenious businesses are wowing customers like never before with lessons for established retailers, Retail Week's latest report finds.
What do pasta, loo roll and razors all have in common? Apart from being cupboard staples for most households, these seemingly innocuous products are at the centre of a revolution in CX and loyalty.
Three brands, in particular, have disrupted these 'boring' product categories with such intrigue that they have garnered an extraordinarily loyal fanbase, as revealed in Retail Week's new report 9 CX Disruptors: Meet the retailers and brands redefining experience.
Pasta Evangelists, Who Gives a Crap and Estrid, businesses that are all moving the dial when it comes to CX, are featured in the report alongside another six forward-thinking brands.
An evolved consumer landscape has emerged since the pandemic, bringing digital to the fore and creating the conditions for certain brands to thrive.
The nine brands in our report are successfully tapping into the new consumer psyche by delivering an exceptional customer experience and driving repeat purchases and long-term loyalty.
Read 9 CX Disruptors today to learn: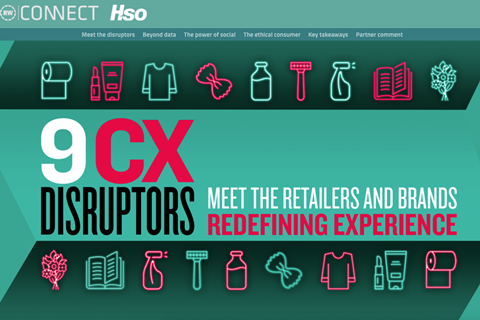 How innovative brands are harnessing data to drive loyalty
Which social channels will drive the best customer engagement for your business
The importance of tapping into consumer demand for ethics and sustainability
The benefits of the subscription model
In an extract from the report, we shine the spotlight on three of the nine brands featured:
Estrid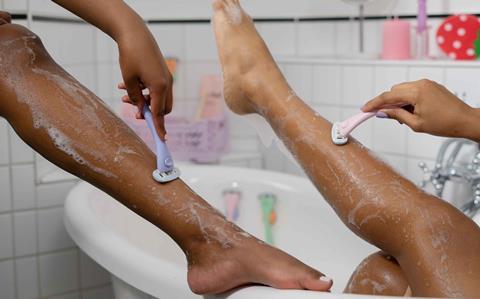 Established in Sweden in 2019, Estrid provides affordable, quality vegan razors for women and men delivered directly to their doors. Its products are completely free from any animal byproducts and the business only works with suppliers and third parties that do not test on animals.
The business is driven by a determination to tackle stereotypes around female body hair and challenge gender-based discriminatory pricing.
It has quickly built up a loyal following on social media, with 396,000 followers on TikTok and 170,000 followers on Instagram.
"As a company and brand, we wish to use our platforms to share content that supports our values and spreads joy to our community," says co-founder Amanda Westerbom.
Estrid is now available in 12 different markets
The business raised €15m (£12.5m) in December 2020 to fund its further expansion
Pasta Evangelists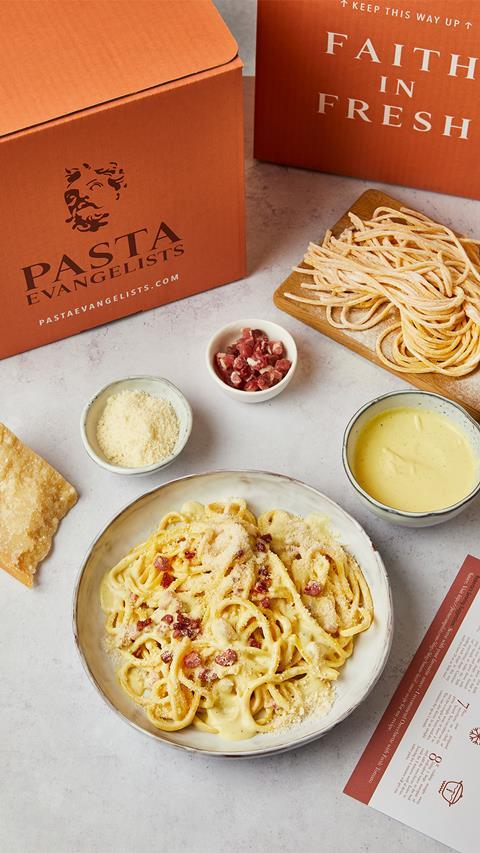 The pasta subscription service founded in 2016 has delivered an explosion in revenues in recent years, driven by the start of the pandemic when people were ordered to stay at home. Turnover has jumped from £79,000 in 2017 to more than £21m in 2021.
Customers can order from a weekly menu of 15 recipes, which are delivered chilled to their door on the day of their choosing.
The business is increasingly pursuing a multichannel approach, having struck distribution deals with supermarkets Ocado and M&S and established a takeaway service through Deliveroo.
"We want our customers to recognise the fresh, artisan nature of our pasta: unlike ostensibly fresh pasta sold in supermarkets, our products are artisanally – rather than industrially – made," says co-founder and chief marketing officer Finn Lagun.
In 2022 Pasta Evangelists aims to double its 2021 revenues to around £40m
It now has more than 20 dark kitchens in London, Bristol, Manchester and Reading
Who Gives a Crap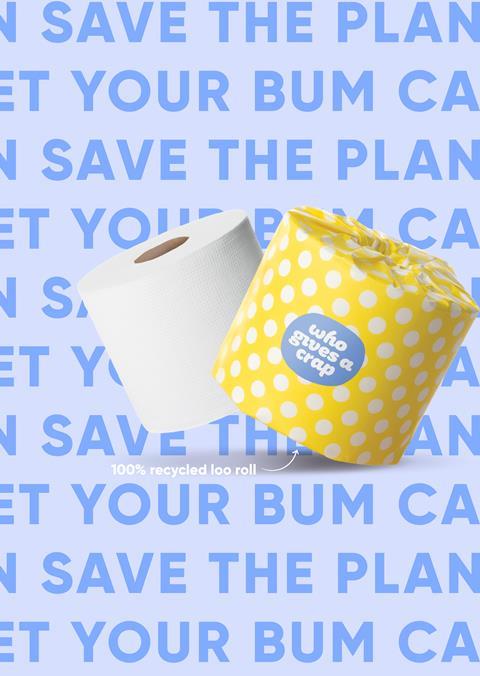 Toilet roll subscription service Who Gives a Crap was launched in 2012 via a crowdfunding campaign and delivered its first product in March 2013.
Ethics are at the heart of the business proposition. Founders Simon Griffiths, Jehan Ratnatunga and Danny Alexander launched the business when they learnt that 2.4 billion people globally have no access to a toilet, meaning that around 289,000 children under five die every year from diarrhoeal diseases caused by poor water and sanitation.
Half of the company's profits are used to help build toilets and improve sanitation in the developing world.
Who Gives a Crap raised funds for the first time in September, clinching AUS$41.5m (£26.3m) from a consortium of investors led by Verlinvest. Strategic investors include former Unilever chief executive and sustainability expert Paul Polman
Its products are 100% plastic-free

Founded in 1989, HSO is the leading Microsoft Certified Gold Partner for the Retail industry, specialising in implementing, integrating, optimising and maintaining enterprise solutions for the retail based on Microsoft Dynamics 365 and Office 365. HSO is a winner of the Microsoft Partner of the Year Award for Dynamics 365 Supply Chain Management & Finance; and a member of the Microsoft Dynamics Inner Circle. HSO employs more than 2000 professionals and maintains a worldwide presence with locations in Europe, North America and Asia.