The secret of the company's success lies in innovative products and good customer service.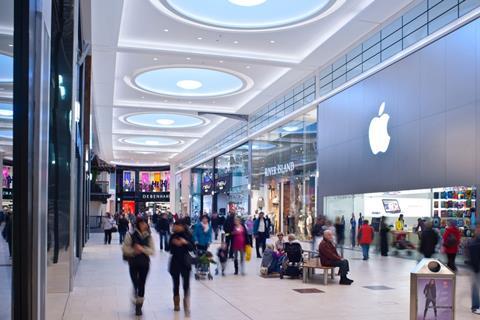 Must-have products together with highly-regarded customer service have turned Apple into one of the most respected and copied retailers across the globe – despite its relatively short lifespan.
Innovation is key to Apple's success. The company has rolled out game-changing products, including iPods, iPhones and the iPad, which all changed the face of electricals in their own ways.
Future launches – including the iPad 3, a new range of MacBooks featuring a Retina display and a new version of the iPhone – will no doubt lead to queues snaking around each store as fans battle to be one of the first to get their hands on Apple's latest gadget.
With such high demand, Apple Retail's UK pre-tax profit more than trebled to £30.9m, while sales rocketed 70.6% to £860.3m in 2011.
It is not just Apple's products that are envied by its peers. Apple stores, which it first started to roll out in the UK in 2004, are equally lauded.
Apple's global store network is overseen by its senior vice president of retail John Browett, the former Dixons chief executive.
The hire was a nod to the strength of UK retail, but Apple's UK shops, of which there are now 33, have long been praised for their design. They are typically airy and minimalist, often with large front windows. One of their key features is the large display tables that invite customers to interact with the products.
Equally innovative was the introduction of the Genius Bar, which offers technical support and advice, while staff are trained to help customers solve problems rather than only to sell.
Apple was one of the first retailers to offer free Wi-Fi to attract customers and it offered mobile point-of-sale terminals before anybody else – shop assistants carried card readers to enable payments to be made anywhere on the shopfloor.
Many Apple stores are located in prime shopping centre locations such as Covent Garden, Liverpool One and the Trafford Centre.
Given the relatively high costs of operating the stores it is thought that extensive further expansion into smaller cities is unlikely. The opening programme in the UK appears to have slowed down, with four shops opened in 2010/11 and no new launches during this financial year so far.
An early adopter of ecommerce, its website has also been recognised for its simple design and usability. Though Apple declined to provide Retail Week Knowledge Bank with figures, as a very broad estimate, RWKB has calculated that up to 30% of Apple's retail sales in the UK would have been generated through the website in 2010/11. Based on this, Apple would have recorded online sales of about £260m in 2010/11.
As well as its Apple online shop, the retailer is king of the online music market through its iTunes store, which sells music, films, TV shows and audio books. It also takes the same crown when it comes to apps through its App Store.
However, it hasn't always been plain sailing for the consumer electronics giant.
Set up by Steve Jobs, Steve Wozniak and Ronald Wayne in 1976, specialising in hand-built PCs, the company initially struggled to compete against rivals such as IBM and Microsoft. But the tide turned when it launched the Macintosh computer in 1984.
After a bumpy decade, which saw Jobs ousted before he rejoined, profits began to rise. However, Jobs struggled with his health throughout the 2000s, battling pancreatic cancer.
Ill health forced him to resign as chief executive in August, with chief operating officer Tim Cook taking the helm. Jobs died in October. It is a testament to his dedication that tributes poured in from everyone from President Barack Obama to Microsoft's Bill Gates.
But even without its enigmatic co-founder, the Apple brand shows no sign of wavering and is likely to continue to be a trail blazer in global retail.
Bite of the apple
UK sales Surged 70.6% to £860.3m in 2011
UK pre-tax profits Reached £30.9m in 2011, up from £9.8m
Stores 33
Number of employees 3,488
Global management team Tim Cook, chief executive officer; Peter Oppenheimer, chief financial officer; and John Browett, senior vice-president, retail