Supermarket giant Tesco has begun selling double glazing in another example of its unrelenting quest to broaden its product and service offer.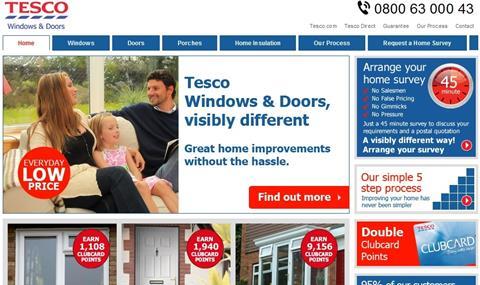 Tesco has teamed up with nationwide handyman firm Job Worth Doing to offer an own brand range of windows, doors and conservatories.
The grocer has launched a dedicated website for the new offer at tescowindows.com and intends to undercut rivals with competitive pricing.
The website says: "You may have heard some horror stories surrounding direct sales techniques employed by most Home Improvement sales people that don't take no for an answer? There is a better way! At Tesco Windows & Doors we're visibly different in so many ways."
Homeowners can go online to choose a style and price, then a surveyor carries out a home check to make sure the products are right for the job. A local fitter will then complete the installation work.
Tesco has recently begun selling second hand cars and also buying scrap gold as it continues to look outside of its traditional product and service categories.