Waitrose has begun using Google Apps in order to help share knowledge across the organisation in real-time and increase efficiency.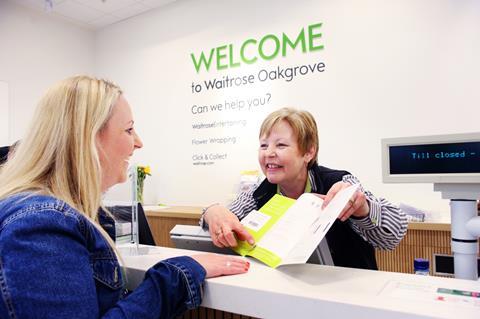 Waitrose IT director Cheryl Millington said the software is being used to allow wine specialists at the grocer to share knowledge with colleagues in other stores in order to respond in real-time to customers' in-store queries.
Millington explains the grocer is famous for its specialists and as a result wants to ensure customers in all stores have access to their expertise.
Google Apps are also being used by the retailer to arrange rotas and has reduced the time it takes to plan them from hours to minutes.
Millington said: "We are a partnership that shares profit, power and knowledge. If you take the final one we wanted to choose technology to share information with partners in real time".
The software, which was implemented by tech advisory firm Cloud Sherpas, has been rolled out across all branches, as well as head office and supply chain, but is not yet available to all partners.
Waitrose is in the process of deciding whether to roll out the software to colleagues in all its stores.
Millington added: "It is about helping colleagues do a better job for our customers. We are not interested in tech for technology's sake."