Moo.com director of customer experience said retailers risk being left behind, but should also be measured in their approach to technology.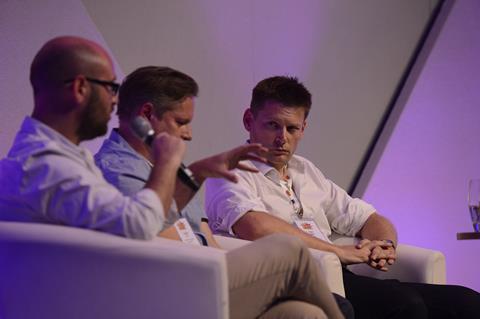 The business card etailer's director of customer experience Dan Moross said no business wants to be "the dad dancing at the disco" and that "there's an interesting play" when it comes to adopting very new technologies.
In a panel discussion at Retail Week's Buzz conference, he said: "If businesses start trying to jump on the bandwagon without the reason to do so, they risk it just being a fad.
"Retailers need to be measured in their approach of doing these things."
The discussion group chair – Thoughtworks director of retail strategy Ruth Harrison – described Moo.com as a "disruptor of the online market", to which Moross responded: "Disruptors solve a problem with a novel approach, they aren't trying to be a disruptor."
On the question of retailers targeting interactions with consumers on mobile apps such as WhatsApp, "where customers are hanging out", the retailers on the panel had varying perspectives.
Moross said he can see a time "in the not too distant future" where customers can "converse with brands in whatever channel they want".
However, Dixons Carphone Honeybee chief executive Simon Post said: "There are lots of customer demographics – some of this technology will work for them, but not for others."
We have technology in our stores because it's another way we can compete with Amazon, but as tech gets scarier and scarier, it won't be for everyone."