PAID FOR POST
Oracle Technology Blog on Retail Week
Consumers want to disengage from irrelevant and impersonal communications – the key to keeping their attention is personalisation
Consumers worldwide are increasingly aware of new privacy regulations such as GDPR (52%) and, not surprisingly, Europe leads the way with 72% of consumers aware of the regulation, according to Oracle research.
Retailers have experienced a significant impact in the run-up to compliance with the new rules of engagement and it's expected that consumers will continue to pursue their right to be forgotten.
In fact, 82% of consumers in Europe say they would exercise their right to have their personal data removed from specific brands and 34% state they would do so for every brand they interact with. There is an opportunity, however, if retailers can get personalisation right.
Oracle's report, The New Topography of Retail, examines consumer trends across APAC, EMEA, Latin America and North America.
What we found is what's most important to consumers distilled down to three major trends: privacy and anonymity, insatiable appetite for information, and big, bold technology.
Privacy and anonymity
Consumers are demonstrating fatigue around sharing personal data. We see an over-saturation of irrelevant and impersonal communications coupled with concern over the handling of personal data and, as a result, the rise of an 'opt-out' culture.
Consumers don't feel brands are successfully recognising them; only 16% of European consumers agree that the offers they receive from retailers are always personalised or always relevant.
The good news is consumers want relevant, timely offers. In fact, if retailers can catch them at the right time, with the right offer, they can compel them to buy.
According to our study, 34% of consumers browse online every day and 47% say it would be 'awesome' to receive real-time offers based on browsing history.
Insatiable appetite for information
Consumers want to know every little detail about the brands they interact with and buy from, including real-time delivery updates and whether products are sustainable.
More than half (52%) of consumers say that a key influence on loyalty is knowing that retailers are acting sustainably. This is especially true for grocery (56%) and fashion (52%) shoppers, who state that knowing retailers are acting sustainably and limiting their impact on the environment would influence their loyalty.
Emerging markets embrace retail innovation
Across the board, consumers in high-growth markets (57% of respondents across Brazil, Chile, China, India and the Middle East) think in-store facial recognition, virtual sale assistants in fitting rooms, kiosks where you can upload an image of an item and receive recommendations and automatic replenishment based on subscription preferences are important to their shopping experience.
This compares with only 28% of consumers in Europe, Australia and North America.
What does this mean for retailers, where the appetite for bold tech is less voracious? Invest with intention. Differentiation is not about drones or facial recognition; the strength and agility of a retailer's foundation will ultimately set it apart in its ability to operationalise the experience customers desire.
Our recommendation is to make investment decisions that build a stronger connection with your customers and prioritise building a strong foundation which will, in turn, create space for innovation.
For deeper analysis on the findings, access the global report, The New Topography of Retail. Retailers with a focus on Europe can get a detailed view in the regional report.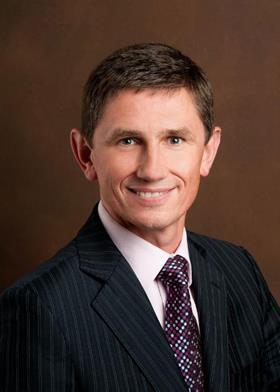 Chris James is vice-president EMEA at Oracle Retail

Oracle provides retailers with a complete, open and integrated suite of best-of-breed business applications, cloud services and hardware that are engineered to work together and empower commerce. Leading fashion, grocery and specialty retailers use Oracle solutions to anticipate market changes, simplify operations and inspire authentic brand interactions. For more information, visit our website at oracle.com/retail.


Oracle provides leading-edge capabilities in software as a service, platform as a service, infrastructure as a service, and data as a service.