Retail Week examines why subscription models are key to locking in loyalty and how these new businesses are driving exceptional experiences in our latest report 9 CX Disruptors.
Rising inflation is putting pressure on consumer spend in ways we have not seen in a generation.
While some subscription services are feeling the heat, most notably entertainment giant Netflix, which lost 200,000 subscribers in the first quarter of 2022, others are showing no signs of slowing down.
In our report 9 CX Disruptors: Meet the retailers and brands redefining experience, we discuss the defining features of some of the highest-growth and most innovative consumer-facing companies in operation right now.
The below extract shines a spotlight on those brands that harness the subscription model to drive repeat purchases.
The report also looks at the power of social in driving loyalty and how the nine brands we've spotlighted are appealing to the ethical consumer.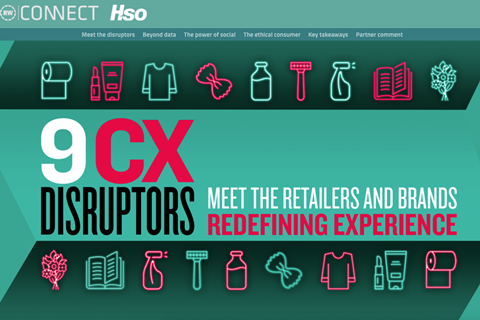 How innovative brands are harnessing data to drive loyalty
Which social channels will drive the best customer engagement for your business
The importance of tapping into consumer demand for ethics and sustainability
The benefits of the subscription model
The subscription revolution
Subscription services are an ideal way to collect rich customer data and keep consumers tied into a retailer's ecosystem.
They were growing before the pandemic, but Covid-19 created the conditions to accelerate their move into the mainstream. Back in 2019, Royal Mail forecast that the subscription-box market would be worth £1bn in sales in the UK by 2022.
However, its most recent Subscription Box Market report, published in June 2021, showed the market had more than doubled in size in three years. UK consumers spent more than £1.4bn on subscription boxes in 2020 alone, with more than 88 million subscription boxes delivered across the country.
Martin Shave, retail industry lead for Microsoft Business Applications, says subscription models can be attractive to brands because they are "more sticky" than selling a product via a third-party retailer.
"Once you've got that initial purchase done, the chances of the customer moving to another retailer that offers the same sort of thing is quite slim," he says.
Once brands have a customer "on the hook", Shave says they can drive retention by collecting as much data as they can and enriching that data through analysis, making predictions about the customer's intent and acting upon it.
Modern subscription schemes are helping to confound old notions that customer loyalty is simply about offering people rewards.
"Loyalty for me is not just around loyalty schemes – it's the ability to be agile and nimble and creative, and to change your product mix and proposition quickly," says digital transformation specialist HSO's sales director Hector Hickmott.
"Each incremental improvement made will help improve loyalty and decrease churn"

Marcus Hill, Bower Collective
Brands such as pasta subscription service Pasta Evangelists, which have the ability to tweak the product offer constantly in response to consumer feedback, exemplify this mindset.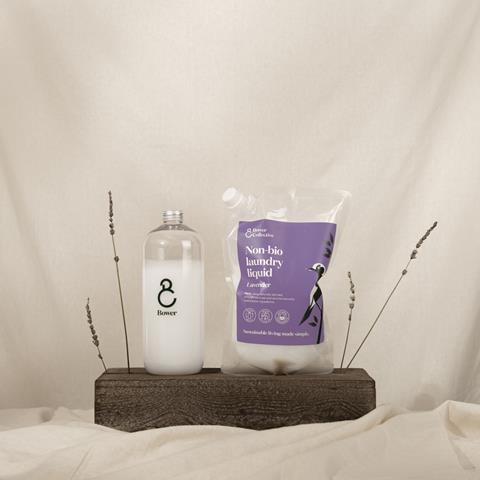 For Marcus Hill, chief executive of household and personal care products subscription service Bower Collective, the key is solving a real problem and giving the customer what they want.
"You need to be delivering an excellent product with outstanding customer service and a great online experience," he says.
"Each incremental improvement made will help improve loyalty and decrease churn. Conversely, a poor online experience, weak product or bad service will increase your churn."
Skin + Me, which offers personalised skincare solutions, says it builds loyalty by taking the burden of finding the right product – in this case, skincare – away from the customer.
"All our customers need to do is tell us exactly what they're looking to achieve with their skin and our expert dermatology team will do the hard work for them," says co-founder and chief customer officer Rachel Jones.
"Our pharmacists create personalised night-cream formulations for every customer, containing a selection of highly effective active ingredients that are only available by prescription. The ingredients often start at low concentrations, best suited to each customer's needs, and the formulations evolve over time to help them achieve their individual skin goals."
Jones says Skin + Me prides itself on the service it provides, with regular progress check-ups, a reformulation guarantee and round-the-clock support – "something customers just don't get when buying off-the-shelf skincare from a traditional retailer".
"Being community-driven in everything we do is one of the key drivers of loyalty and engagement"

Amanda Westerbom, Estrid
Gifting is another avenue through which subscription-based brands can attract new customers and turn them into loyal fans. Flowers etailer Bloom & Wild's co-founder Aron Gelbard noted how many people discovered his brand for the first time during lockdown in this way, with many recipients going on to become future customers.
Ultimately, the new generation of subscription-based retailers and brands are as keen for customers to buy into their community and ethos as their products.
"With [razor subscription service] Estrid you don't just buy any old razor, you buy into our point of view, which is a more inclusive and colourful future," says Estrid co-founder Amanda Westerbom.
"We always strive to add a bit of magic through our communication and products, and we always want to deliver more than what's expected of us.
"We believe that exceptional customer service and being community-driven in everything we do is one of the key drivers of loyalty and engagement."

HSO leverages the full power of Microsoft technology to transform the way you work and improve business performance. We help companies modernise business operations, adopt intelligent automation, deliver real-time performance insights and connect the enterprise – accelerating the impact of digital transformation.