Many big name retailers and their suppliers in the running for an award that recognises excellence in innovation.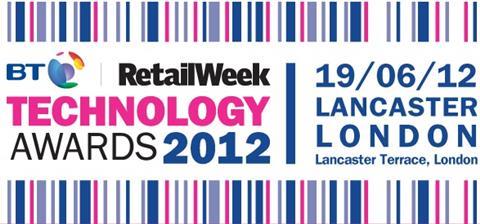 Dixons Retail, Sainsbury's, Tesco, H&M and Debenahms are just a few of the retailers who have been shortlisted for the BT Retail Week Technology Awards 2012.
Several new judges have joined the industry panel - including from recent winners Boots and Net-a-Porter - that will assess the shortlist. Particularly hotly contested categories this year include the Kcom Mobile Solution of the Year and the Pitney Bowes Software Customer Technology of the Year.
For the full shortlist please visit the awards website.
Winners will be announced at a ceremony taking place in London on the evening of the 19th June at the Lancaster London hotel.