Music streaming service Spotify is to launch a new ad service that will allow brands to target consumers based on their mood.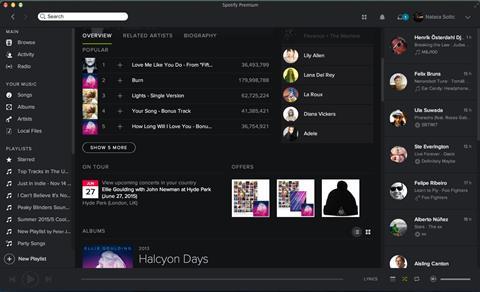 The ad service is designed to enable brands to target listeners with more relevant advertising. For example, Spotify fans listening to a workout playlist could be targeted with adverts from sportswear retailers.
The new service will go live on May 1, with brands initially being able to target 15 chosen activities and moods such as workout, party and chill.
Brands will also be able use Playlist Targeting to advertise to listeners based on their playlist as well as other factors including age, geography and genre.
Jeff Levick, chief revenue officer at Spotify, said: "Music is an integral part of life, day in and day out. Our new targeting solutions give brands unprecedented ways to reach streaming consumers."
Spotify operates in 58 markets, reaching 60 million users across mobile, desktop and connected devices.
The average cross-platform free user spends 148 minutes using Spotify throughout their day.