Amazon is aiming to move one step closer to delivering packages by drones after it requested permission from the Federal Aviation Administration to test the aircrafts in Seattle.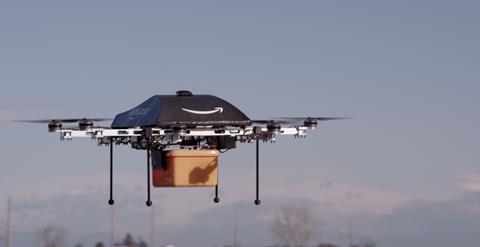 The online giant revealed late last year that it wants to use drones to deliver customer orders in 30 minutes or less, as part of an ambitious programme named 'Prime Air'.
As part of plans to make its vision a reality, Amazon has posted a letter on the Federal Aviation Administration's (FAA) website on Thursday to seek permission to test drones in outdoor areas near Seattle, where one of its research and development labs is working on the technology, according to Reuters.
At present Amazon can test drones indoors and in other countries. But it cannot conduct research and development flight tests in open outdoor space in the state of Washington, where Amazon has its headquarters.
In the letter, Paul Misener, head of global public policy for Amazon, said: "At Amazon, our energy comes from inventing on behalf of customers. Amazon Prime Air, a new delivery system that will get packages to customers in 30 minutes or less using aerial vehicles, is one invention we are incredibly passionate about. We believe customers will love it, and we are committed to making Prime Air available to customers worldwide as soon as we are permitted to do so."
He added: "One day, seeing Amazon Prime Air will be as normal as seeing mail trucks on the road today, resulting in enormous benefits for consumers across the nation. We respectfully submit this petition for exemption so that Prime Air can be ready to launch commercial operations as soon as eventually permitted by subsequent FAA action."