Amazon is preparing to test drones at its Cambridge research centre as part of plans to deliver packages in 30 minutes or less using drones.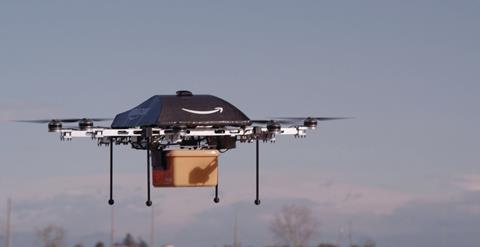 The ecommerce giant is currently hiring for a number of positions at its Cambridge operation including a flight operations engineer, a senior research scientist and a site leader job.
Amazon is seeking a flight operations engineer in order to oversee indoor and outdoor test flights for its Prime Air drone delivery service.
The ecommerce firm is advertising for a candidate with five years or more of civilian or military experience of manned or unmanned aviation.
Amazon will reportedly debut its drone delivery service in India with trials set for Mumbai and Bangalore.
In the US, Amazon is seeking permission from the Federal Aviation Administration to test the aircrafts in Seattle.