PAID FOR POST
The Hermes Supply Chain Blog on Retail Week
It wasn't too long ago that Sunday was truly the day of rest but all that has changed, fuelled by consumer demand and facilitated by Sunday delivery.
It wasn't too long ago that Sunday was truly the day of rest. The high streets were empty, the pubs closed in the afternoons and a roast dinner was the principal meal for the entire family. While I still enjoy sitting down with my loved ones for Sunday lunch, you can argue that Sunday is now the day for getting things done and preparing yourself for the busy week that lies ahead.

So when did this shift occur? As a reader of Retail Week I'm sure you will agree that the Sunday Trading Act of 1994 played a huge role, allowing retailers to open for a maximum of six hours between 10am and 6pm. The Act proved to be a catalyst for the extension of hyper activity often associated with a busy Saturday afternoon in any town centre across the UK.

The debate over Sunday trading laws was reignited earlier this year when a Comres poll for the campaign group Open Sundays revealed that 72% of people believe they should be able to shop whenever is convenient to them. Mark Allatt, the co-founder of Open Sundays, claimed "the current trading laws are outdated", and added that "people need an extra opportunity to shop because they work all week".

Away from the high street, more than £91bn was spent online in the UK during 2013 and the IMRG forecasts that this figure will grow by 17% to £107bn by the end of this year. Boosted by an accelerating rate of growth, PwC expects more than one billion parcels will be home delivered in 2018.

Hermes recently commissioned some independent research that found that for almost two thirds of online shoppers, Sunday is a convenient day to receive a parcel.
This was the key reason behind Hermes' decision to launch the UK's first Sunday delivery service, offering next-day delivery seven days a week. Since our announcement in February we have seen many of our competitors follow suit, and as a forward thinking and innovative company we are immensely proud that we have set a precedent that benefits both retailers and their customers. Traditional retailers have been trading seven days a week for a long time now and by introducing this service we are giving online shoppers the same service. In addition, high street shoppers who cannot find their items on a Saturday still have the option of ordering online that very day and receiving their goods before the weekend draws to a close.

The Sunday service went live on June 1 and it continues to go from strength to strength. While working alongside retailers such as JD Williams, Boohoo.com, JD Sports and Next, our couriers are delivering upwards of 70,000 parcels each Sunday, with volumes continuing to grow steadily from the initial 50,000 deliveries in week one. This also includes myHermes deliveries.

Due to the increasingly busy lifestyle of the everyday consumer, Sundays can no longer be classed as a day of rest, but with access to deliveries seven days a week we are trying to make weekends a little easier.
Carole Woodhead is chief executive of Hermes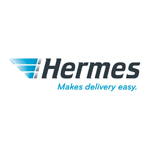 Hermes' vision is to be the carrier of choice for every end customer in the UK. The company currently delivers parcels on behalf of 80% of the country's top retailers and etailers.