PAID FOR POST
The Hermes Supply Chain Blog on Retail Week
Martijn de Lange, operations director at Hermes explains how the company is working to ensure retailers meet their customers' needs throughout this festive season.
For every industry there is always one day in each year that stands apart from the other 364 days, unless it's a leap year of course.
For the cream of Hollywood that night is the Oscars, while for footballers the Champions League Final is the standout event.
For retailers, Black Friday (which does sound rather ominous) is the date that is ringed on every calendar in every office up and down the UK and beyond.
As a reader of Retail Week, I'm sure you are aware that today is the fourth Friday in November and therefore Black Friday, regarded as the beginning of the Christmas shopping season.
I'm eagerly awaiting news of how retailers have fared over the course of the next few hours – both online and offline – and early predictions suggest today's figures will dwarf those of 2013, which in itself was a huge success.
Black Friday bigger than ever
John Lewis online director Mark Lewis said that during 7am to 8am on Black Friday 2013, online traffic was "14 times more than anything we'd seen before", which highlights just how fast ecommerce is growing.
Meanwhile, to celebrate the growth of Black Friday, Amazon has been offering thousands of deals from leading brands for the whole of this week.
A few weeks ago, John Lewis boss Andy Street predicted that today would be bigger than last year's Black Friday and that he was "quietly optimistic" about his company having a strong Christmas.
However, he expressed caution over John Lewis's tough comparables. "It is a bit daunting when one looks back on the numbers from last year," he said, where John Lewis reported like-for-like growth of 6.9% last Christmas.
Delivering the goods
Hermes delivers parcels for 40% of the UK's leading retailers, including John Lewis, and during the busiest time of year our team works very hard to ensure the peak season is as efficient as possible for the retailers, as well as convenient for the end customer.
One of our unique selling points to clients is the fact that we place our very own Hermes customer service advisers in our clients' contact centres during the peak season.
Some of our CSAs spend weeks away from home throughout December, which is an amazing commitment to their roles and to our business.
We received fantastic feedback from many of our clients, who praised the work of the CSAs and were grateful for how they positively contributed to an efficient peak season by answering enquiries and providing support throughout the month.
Over the next few days, our team will again be hitting the road and I'm sure they will do a fantastic job. The hard work is just beginning and on behalf of the Hermes team, I'd like to wish you a very productive and successful peak season – it will all be worth it come 25th December.
Martijn de Lange, operations director, Hermes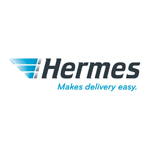 Hermes' vision is to be the carrier of choice for every end customer in the UK. The company currently delivers parcels on behalf of 80% of the country's top retailers and etailers.