PAID FOR POST
The Hermes Supply Chain Blog on Retail Week
Technology adapts, and for the logistics industry driverless cars could become an option. But only if developed correctly, says Hermes.
Technology is constantly changing. This autumn we can expect yet another new iPhone, the thinnest laptop in the world from Asus and even more gadgets that work with HTC's virtual reality system VIVE.
Companies across the world continue to plough substantial funds into innovation as they desperately try to keep up with technological advances to create the next most highly anticipated product or craze.
"If companies are developing driverless cars, the natural progression would be driverless heavy goods vehicles and vans, and this could have a massive impact on the logistics industry"
As head of ecommerce at Hermes, I am keeping a constant eye on the advances in technology across the sector and beyond, to understand what effect it could have upon the retail and logistics industries.
The latest technological revolution that has caught my attention is the development of driverless cars.
Increasing interest
I recently read that an organisation called nuTonomy, founded in 2013 by two researchers from the world famous Massachusetts Institute of Technology (MIT), is trialling a self-driving taxi service in Singapore.
In the same article there were mentions of Uber and Volvo trialling an autonomous taxi fleet in Pittsburgh and the announcement that Ford is aiming to build its first mass-market driverless cars by 2021.
So what does this mean for the logistics industry?
If companies are developing driverless cars, the natural progression would be driverless heavy goods vehicles and vans, and this could have a massive impact on the logistics industry.
On the plus side it could help address the chronic shortage of drivers in the UK and also make the supply chain more productive as the current laws around the amount of time drivers are allowed on the road would not apply.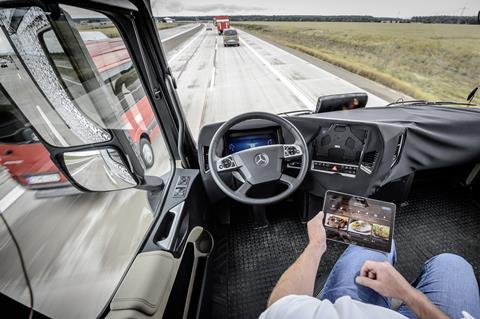 However, these things are rarely that straightforward. The journey of a parcel from a retailer to a consumer is complicated and multi-faceted.
Yes you can programme a machine to perform a set of tasks and scientifically decipher which solution is best, but in my opinion there are certain parts of a delivery process, such as the final delivery to the front door, that can only be performed by a human.
A key focus for us at Hermes is ensuring the customer receives the best experience. Our network of self-employed couriers that deliver parcels on our behalf continue to build relationships with customers on their routes.
They know the best place to leave a parcel if the customer isn't in, or how to get the stubborn gate open and shut again. Currently, a self-driving delivery vehicle isn't able to replicate this so for the time being (and perhaps forever) we will continue to rely on people to provide that essential service.
Making progress
That said, In Germany we have become the exclusive logistics partner for Starship Technologies, who are developing a robot that will deliver parcels directly to the door.
However, this is an alternative to picking up a parcel from a store, rather than a substitute for a standard delivery from a depot. There have been successful trials in London, Washington and Tallinn, and Germany will be next – so watch this space!
Our reliance on technology both at home and work is greater than ever, and everyone in the supply chain sector should embrace the latest innovations in order to drive further efficiencies. These are exciting times for our industry.
Eoin Kenneally is the head of ecommerce at Hermes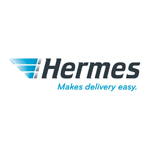 Hermes' vision is to be the carrier of choice for every end customer in the UK. The company currently delivers parcels on behalf of 80% of the country's top retailers and etailers.