PAID FOR POST
The Hermes Supply Chain Blog on Retail Week
Hermes chief operating officer Martijn de Lange outlines how the company is planning to be the best and break records in 2016.
The summer of 2016 promises to be a true celebration of sport. All eyes will turn to France in June when a record-breaking number of home nations compete in Euro 2016. Commiserations to our Scottish readers but they will be able to cheer on Andy Murray as he bids for a second Wimbledon crown in July. And if that is not enough, the sporting world will descend upon Rio in August for the Olympic Games, where Usain Bolt is planning to break his own world records.
Online breaking records
As the old saying goes, 'records are there to be broken', but that is not just limited to sport, as the IMRG Metapack UK Delivery Index recently revealed. 2015 was another record-breaking year for money spent online and the number of parcels processed. The index said there was a 15.7% growth in retail parcel volumes for the whole of 2015, compared with the previous year, which exceeded the 13% figure that was forecasted at the beginning of the year.
In light of this continued growth, carriers have an obligation to the retail industry to constantly invest in their infrastructure to ensure they have the capability to fulfil increased volumes, especially during those periods of intense activity. In a previous blog entry we explained why it was crucial for delivery firms to "not rest on their laurels", and we, at Hermes, have already illustrated our commitment to growth in 2015 by announcing an £18m investment in new technology.
This commitment has been further exemplified by the recent announcement that we are to build a state-of-the-art automated parcel distribution hub in Rugby, Warwickshire. The £31m development will be the largest single investment in our history and will ensure we can continue to provide exceptional levels of service in light of continued business growth.
Creating a super hub
The 270,000 sq ft Midlands super hub will have the capacity to process up to 1.1 million parcels every day and will increase our overall parcel processing capacity by 45%, as well as creating more than 200 new permanent jobs.
Work on the facility got under way last month and I joined our chief executive, Carole Woodhead, at the site, which is on course to open in August next year. Commenting on the announcement, Carole said: "As work begins at our new facility in Rugby, we are embarking on an exciting new chapter in the history of Hermes that will ensure we can continue to provide retailers with world-class services and solutions. The hub's enormous throughput capability and built-in flexibility will help to future-proof our business while also ensuring we are in the very best position to grow alongside our clients."
Much like becoming a world-class athlete, any business wishing to be a leader in their field must be dedicated, willing to invest and determined to go the extra mile. Our new Midlands super hub signals our intention to be the best and we can't wait for the new development to be finished so we can start breaking some more records of our own.
Martijn de Lange is chief operating officer at Hermes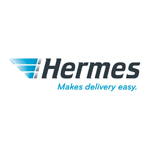 Hermes' vision is to be the carrier of choice for every end customer in the UK. The company currently delivers parcels on behalf of 80% of the country's top retailers and etailers.