Middle-eastern based toy retailer The Toy Store has signed for a huge 27,000 sq ft site on Oxford Street, as it prepares to take on Hamleys.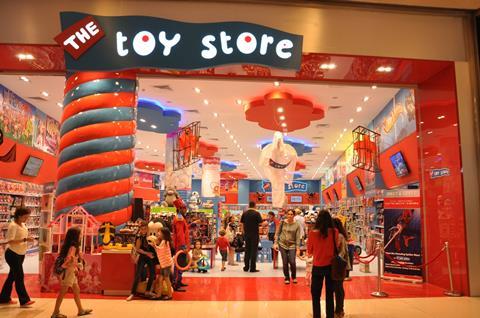 It will be the retailer's first store in the UK, which will be located in the West One shopping centre at Bond Street tube station, when it opens next summer.
The Toy Store group commercial director Mark Handley said: "This is a day to celebrate The Toy Store being a serious global player in the toy specialist market.
"London's Oxford Street is the first landmark of our international expansion and we continue to look for iconic locations in the major cities around the world.
"We believe that The Toy Store brings fun back into the retail market and we are very pleased to have secured Oxford Street to launch the brand in the UK."
He added that the store, which will trade across two floors, will be interactive with product demonstrations a core part of its in store experience.
"We are going to make it an iconic landmark on Oxford Street," he added.
It is now eyeing further stores, in "key locations" across the UK which it plans to open over the next three years. Handley said The Toy Store wants up to six more stores, all trading across 20,000 sq ft to 25,000 sq ft.
In March, Handley told Retail Week that it plans to take on Hamleys, saying: "Hamleys has had it too easy for too long; it's had no competition."
Today, he added: "The market is big enough for the both of us but we expect to make a big noise when we open."
Savills advised Orchard Street Investment Management, which owns the West One shopping centre and MMX Retail advised The Toy Store and is leading the store roll out in the UK.
MMX Retail partner David Justice said: "The area generates an unprecedented footfall which, coupled with the fantastic transport links and with the added benefit of Cross Rail makes this unit an ideal choice."
The signing ends Toy Store's two-year search for a London flagship. The retailer trades 11 standalone stores in the UAE, Oman, Qatar and Bahrain and the London flagship is set to be its first European store.