The Toy Store is pressing ahead with plans to open up to six UK stores, despite giving up its Oxford Street site and post-Brexit fears.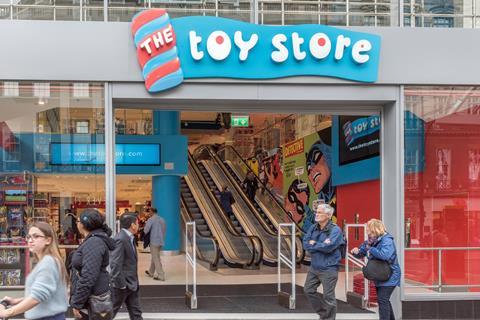 The retailer, owned by Dubai-based RM Retail group, opened a flagship store last September above Bond Street tube.
However it exited the site at the end of June, with sport retail giant JD Sports taking a 10-year lease on the space.
Looking to expand across the UK
Despite now being without a UK store, The Toy Store's chief financial officer Mark Handley told Retail Week this week: "We are still looking to open around five or six stores in key larger shopping mall locations across the UK."
He added, however, that the toy specialist has not committed to a specific time frame for the store openings because of "uncertainties in the UK market" following the result of the EU referendum.
He also said The Toy Store is "waiting for the right strategic locations to come available".
The retailer currently has standalone stores in the UAE, Oman, Qatar and Bahrain.