Sports retailers are set to receive a much-needed boost after years of facing a shrinking market, with sales for the sector expected to soar 21% in the next five years.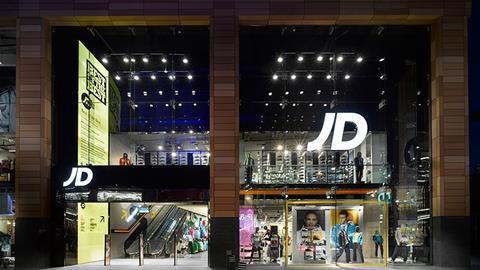 Sales in the sports sector fell 6% between 2008 and 2010 to £5.6bn but are expected to start rising again and hit £6bn by 2012, according to research firm Mintel.
The 21% growth in sales contrasts with a more modest growth expected in other retail sectors over the next five years. Mintel predicts the electricals sector will grow just 2.7% and DIY 7.6%.
Sports fashion will continue to be the key driver of growth for the sector and at present accounts for 75% of the total sports market, with retailers such as JD Sports proving recession-proof because of their customers' desire for the latest trends.
Mintel senior leisure analyst Matt King said UK shoppers are very different to their European counterparts in that they are happy to use sports kit as casualwear.
"Of the people who do not take part in sport, 35% have still bought from sports retailers in the past 12 months," said King.
Non-traditional sports retailers such as Next have been pushing to up their share of the sportswear market. Next has been rolling out sportswear departments in its shops. King said this could be a continuing trend for retailers especially in the run-up to the 2012 Olympics.
The sportswear sector has been full of drama in the past few years with one of the biggest players, JJB Sports, almost going bust last year.
King said if JJB can carve itself a niche, somewhere between the fashion focus of JD Sports and the discount offer of Sports Direct, there is no reason it will not be able to benefit from the Olympics.
Sportswear trends
Predicted sportswear market by sales value
2010 £5.6bn
2012 £6bn
2015 £6.9bn
Other key findings
35% of non-sports participants have bought goods from a sports retailer in past 12 months
Parents of under-15s are 50% more likely to have bought sportswear or equipment in the past 12 months
75% of the sports market is made up of clothing and footwear